Jon Snow Says Jon Snow Is Dead, We Still Don't Believe Him
You know nothing, Jon Snow.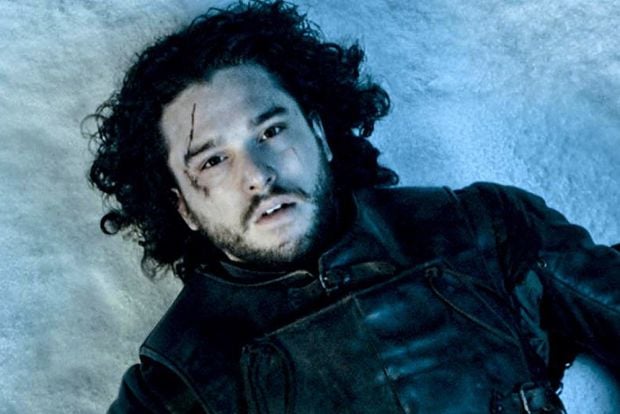 Kit Harington gave a rare — and possibly intentionally misleading — interview this week, attempting to squash once and for all the persistent rumors that Jon Snow is not dead and will be returning to Game of Thrones next season.
"People didn't want me to die, but he's dead. So there you go, everyone has to get used to it," the monster told Digital Spy.
Given that Harington is a sociopath who gets off on shattering hopes and dreams, he naturally enjoyed the mass trauma inflicted by Snow's alleged death.
"​I was hoping that there would be an outcry of 'why?' and 'oh god, no, no' rather than 'thank god'. That was the right reaction as far as I was concerned … It's brilliant, the fact that people care about this TV show and what happens to the people they love or hate in it, is a special thing. I've got nothing to complain about, put it that way. If they care about it and I get asked about it a lot, it means that people hold it dear to their hearts and it's doing what it meant to.​"
Mmm-hmm. Note that Harington conveniently did not mention the fact that he was spotted on the Game of Thrones set last year. Was he just visiting? No. He's coming back. Maybe Jon Snow is dead, but he'll be back. 
Game of Thrones Season 6 will premiere on April 24.