'Buffy' Creator Joss Whedon Accused of Being a 'Hypocrite Preaching Feminist Ideals' by His Ex-Wife
"He hid multiple affairs and a number of inappropriate emotional ones that he had with his actresses, co-workers, fans and friends."
Since creating the cult TV show Buffy the Vampire Slayer in 1997, Joss Whedon has been celebrated as the rare male feminist in Hollywood. He was praised for creating a complex female role model in Buffy, and even regularly advocated for men becoming involved in feminism.
That could have all been a sham, as it turns out. After his leaked Wonder Woman spec script was resoundingly denounced as sexist, his ex-wife—producer Kai Cole—penned a scathing blog about their marriage on Sunday on The Wrap.
"Joss admitted that for the next decade and a half, he hid multiple affairs and a number of inappropriate emotional ones that he had with his actresses, co-workers, fans and friends, while he stayed married to me," she writes.
Cole, who claims to be suffering from "Complex PTSD" after their divorce, alleges the cheating began on the set of Buffy.
When he was done with our marriage and finally ready to tell the truth, he wrote me, "When I was running 'Buffy,' I was surrounded by beautiful, needy, aggressive young women. It felt like I had a disease, like something from a Greek myth. Suddenly I am a powerful producer and the world is laid out at my feet and I can't touch it." But he did touch it.
Even worse, he supposedly claimed he was a victim of the patriarchy when confronted about his cheating.
Then later, after he confessed everything, he told me, "I let myself love you. I stopped worrying about the contradiction. As a guilty man I knew the only way to hide was to act as though I were righteous. And as a husband, I wanted to be with you like we had been. I lived two lives." When he walked out of our marriage, and was trying to make "things seem less bewildering" to help me understand how he could have lied to me for so long, he said, "In many ways I was the HEIGHT of normal, in this culture. We're taught to be providers and companions and at the same time, to conquer and acquire — specifically sexually — and I was pulling off both!"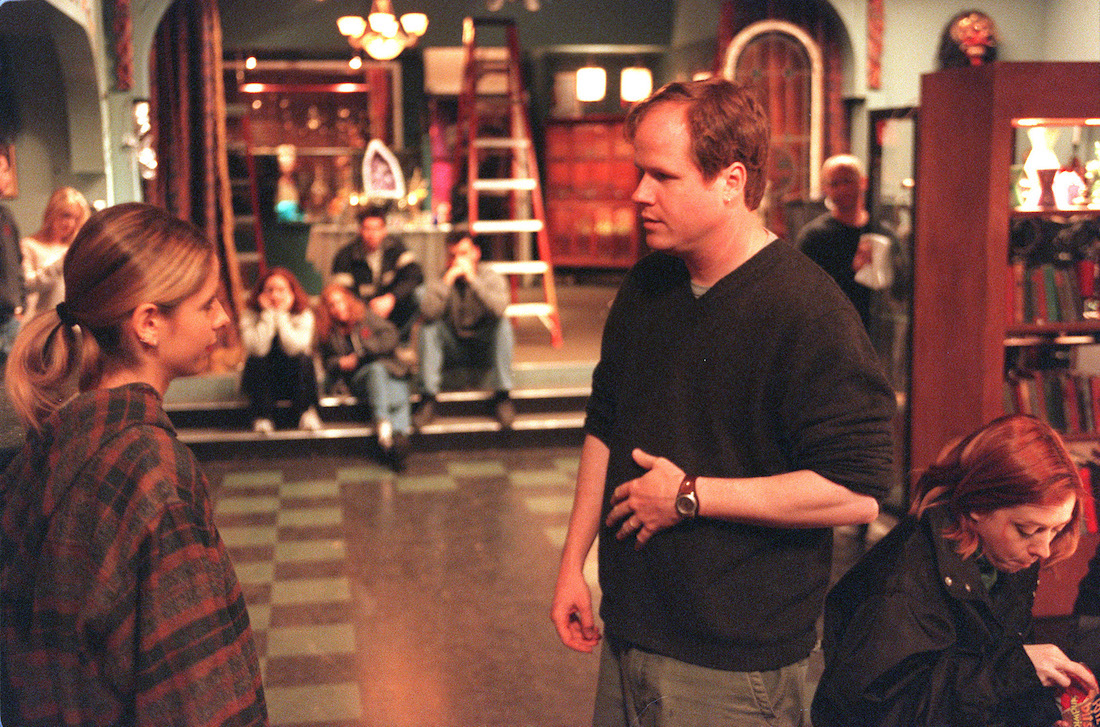 Cole further alleges he used his so-called feminism and their marriage as a shield.
Despite understanding, on some level, that what he was doing was wrong, he never conceded the hypocrisy of being out in the world preaching feminist ideals, while at the same time, taking away my right to make choices for my life and my body based on the truth. He deceived me for 15 years, so he could have everything he wanted. I believed, everyone believed, that he was one of the good guys, committed to fighting for women's rights, committed to our marriage, and to the women he worked with. But I now see how he used his relationship with me as a shield, both during and after our marriage, so no one would question his relationships with other women or scrutinize his writing as anything other than feminist.
Cole was understandably broken after the fallout of their marriage, and she alleges Whedon knew this. 
I kept him grounded, and helped him find the quickest way to the success he so deeply craved. I loved him. And in return, he lied to me. A lot. He said, after he left, he understood: "It's not just like I killed you, but that I'd done it subtly, over years. That I'd been poisoning you. Chipping away at you." Hello.
Her account is a far-cry from their public image, which she describes as a "superficial presentation": "him as the lovable geek-feminist and me in the background, as his wife and supporter."
For now, it's all allegation. But Cole has won the war on Twitter, where she has received an outpouring of sympathy.
This obv needs explaining: having an affair isn't abuse. Having multiple affairs while gaslighting your partner about them is. #josswhedon

— Clementine Ford 🧟‍♀️ (@clementine_ford) August 21, 2017
My heart goes out to Kai Cole for having to endure the one-two punch of infidelity and Joss Whedon mansplaining things to her.

— Brandon Bird (@Brandon_Bird) August 20, 2017
#JossWhedon blaming young, beautiful, needy Hollywood actresses for the reason he had affairs on his wife for 15 years…#Gross

— KillingMyCareer (@MelaynaLokosky) August 20, 2017
A spokesperson for Whedon said in a statement to The Wrap, "While this account includes inaccuracies and misrepresentations which can be harmful to their family, Joss is not commenting, out of concern for his children and out of respect for his ex-wife."