This Swedish Model Just Filed A Paternity Suit Against Patriots Receiver Julian Edelman
Wonder what his new girlfriend Adriana Lima will say?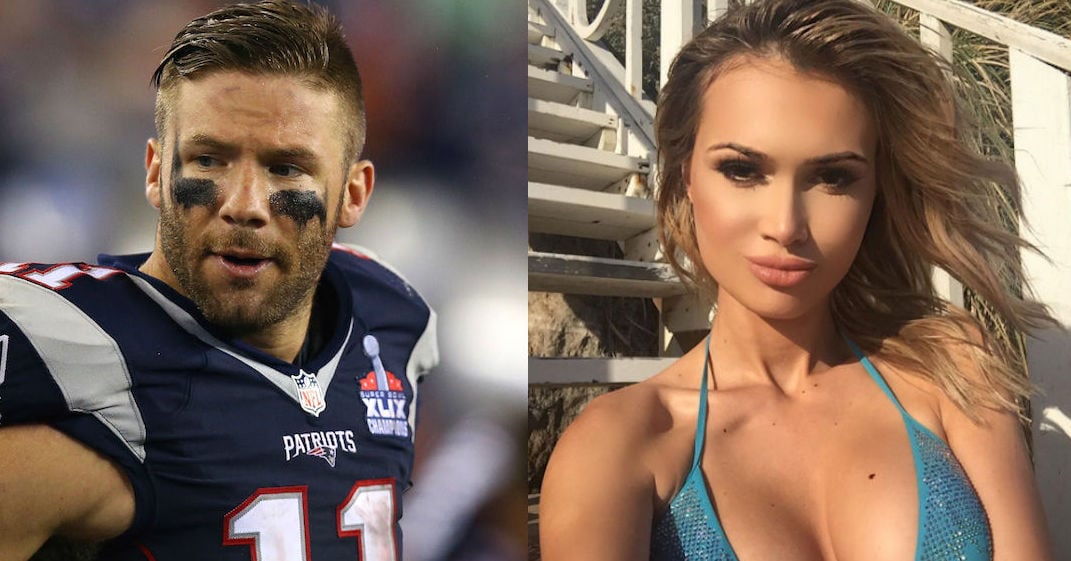 OK, Julian Edelman is officially taking his admiration of Tom Brady too far. Not only is he dating Brazilian supermodel Adriana Lima, but according to TMZ Sports, he's about to get wrapped up in a paternity suit after impregnating another gorgeous woman. 
https://www.instagram.com/p/BIEAns6jdWO
Swedish model Ella Rose has reportedly field paternity documents in a California court that name Edelman as the father of the baby she'll give birth to in just over three months. 
TMZ says that Rose and Edelman have had a casual thing for the past couple years. At some point though, things got a little too casual. Now Rose is pregnant and Edelman appears to have moved on.
https://www.instagram.com/p/BGupENws5n5
For those who don't recall, this situation mirrors Brady's pretty closely. Back before he and Gisele were a thing, he dated the actress Bridget Moynahan. They broke up in December 2006 and Moynahan gave birth to their son nine months later. Brady went on to marry Gisele and now they have two kids together.
Edelman's got his work cut out for him if he hopes to be like Brady, but he's on the right path. His next step? Convincing Adriana Lima to go steady. Of course, if that doesn't work out, he could always go crawling back to Ella. 
That's actually not a bad plan b. 
https://www.instagram.com/p/BIVu44iDHji