Watch Chris Pratt and Bryce Dallas Howard Run From Stampeding Dinos in New 'Jurassic World: Fallen Kingdom' Trailer
RUN!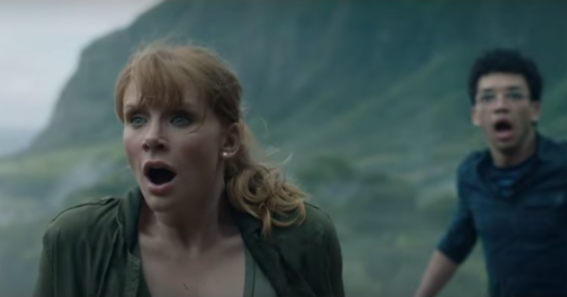 Image: YouTube/Universal Pictures
Chris Pratt is on the run from a horde of stampeding dinosaurs—and what appears to be an erupting volcano—in the newest trailer for Jurassic World: Fallen Kingdom. 
The 15-second teaser is noticeably less tame than the first, which featured the Jurassic World star jovially petting a baby velociraptor.
Pratt and co-stars Bryce Dallas Howard and B.D. Wong are totally surrounded by the rampaging prehistoric beasts when the clip cuts out. 
Jurassic World: Fallen Kingdom is slated to hit theaters on June 22, 2018. Maybe we'll see the conclusion to this action-packed teaser when the full trailer drops this Thursday. 
h/t: Hypebeast