'Knight Rider' Is Getting a Reboot From 'Fast & Furious' Director
Will The Hoff ride again?
NBC/Getty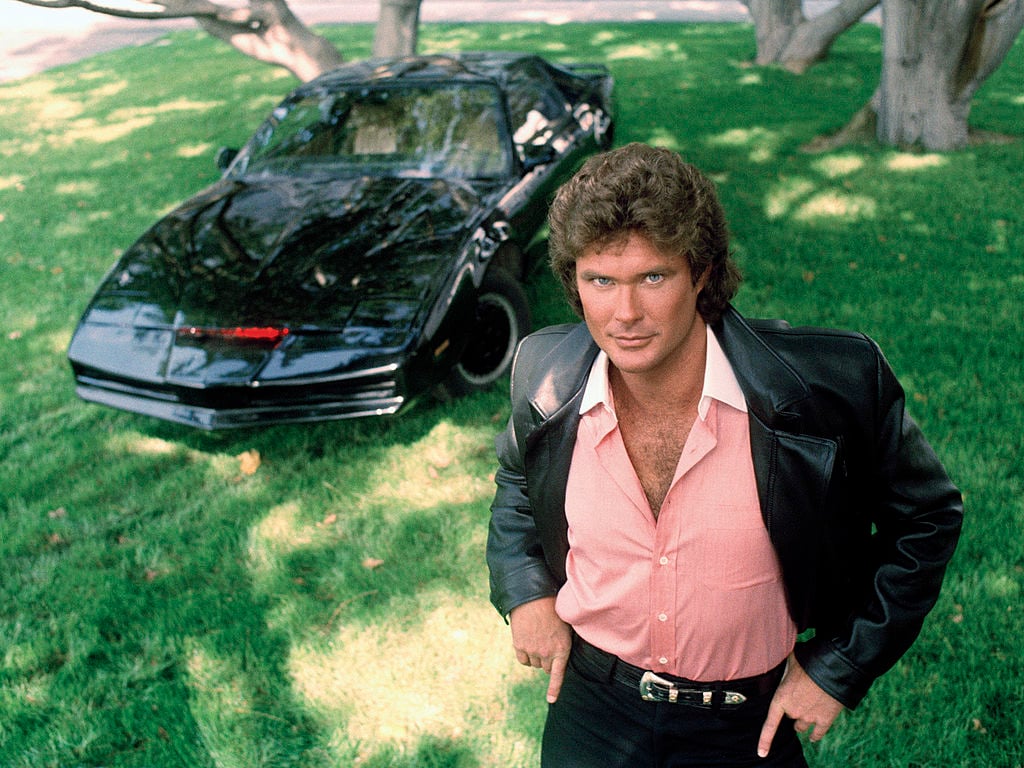 Knight Rider was a forward-looking sci-fi TV show when it debuted in 1982. During its four-year run it was fueled by David Hasselhoff's chest hair and several fictional conceits that are real today, such as autonomous cars and artificial intelligence. 
It's been re-visited several times since it went off the air in '86, but now we may be in for the most exciting Knight Rider re-up yet: According to Nerdist, no less than The Fast and The Furious franchise helmer Justin Lin is ready to back KITT out of the garage and take it for a spin again:
Lin's company YOMYOMF (which stands for "YouOffendMeYouOffendMyFamily") is partnering up with Machinima, the first global many2many programming service focusing on fandom and gamer culture, together with NBC Universal Brand Development to produce this new digital reboot of the '80s NBC television series. YOMYOMF and Lin will produce the new digital series that is in active development for a potential 2017 launch date. No word yet on the involvement of original star David Hasselhoff, but c'mon…it's not really Knight Rider without the Hoff, right?
Nerdist quotes a statement from Machinima's CEO, Chad Gutstein, who notes how forward-looking the show truly was and says that Lin "is one of the leading storytellers of his generation and we couldn't be more excited to work with him on re-invigorating Knight Rider for a new generation of fans."
The series was about Hasselhoff's crime-fighting Michael Knight, and KITT, a fully self-aware super-intelligent super car voiced with tremendous dry wit by William Daniels. While the show featured plenty of great vehicle stunt work for the time, we have to admit seeing what the guy behind three Fast and Furious films will do with a car like KITT sounds pretty exciting. 
If the producers will consider hassling the Hoff back into the driver's seat, we're totally on board.
h/t Nerdist