Kim Kardashian Defends Kanye West After Troubling Twitter Rants
"Those who are close with Kanye know his heart and understand his words do not align with his intentions."
Getty Images
Kanye West unleashed a bizarre series of tweets Monday that likely worried even the most forgiving fans. 'Ye went after his wife Kim Kardashian, her family, and celebrity friends and acquaintances including Drake and Shia LaBeouf. 
He also managed to send Gap stock prices downward simply by suggesting he would take his YEEZY brand and walk away from a partnership with the retailer.
Kim Kardashian took to Instagram on July 22nd to address her husband's mental illness. See screencaps of her statement in the following gallery.
Kanye West has been admirably honest about having bipolar disorder in the past. Kardashian addressed that directly, writing that she has "never spoken publicly about how this has affected" their family out of a need to protect their "children and Kanye's right to privacy when it comes to his health."
"But today," Kardashian continued, "I feel like I should comment on it because of the stigma and misconceptions about mental health."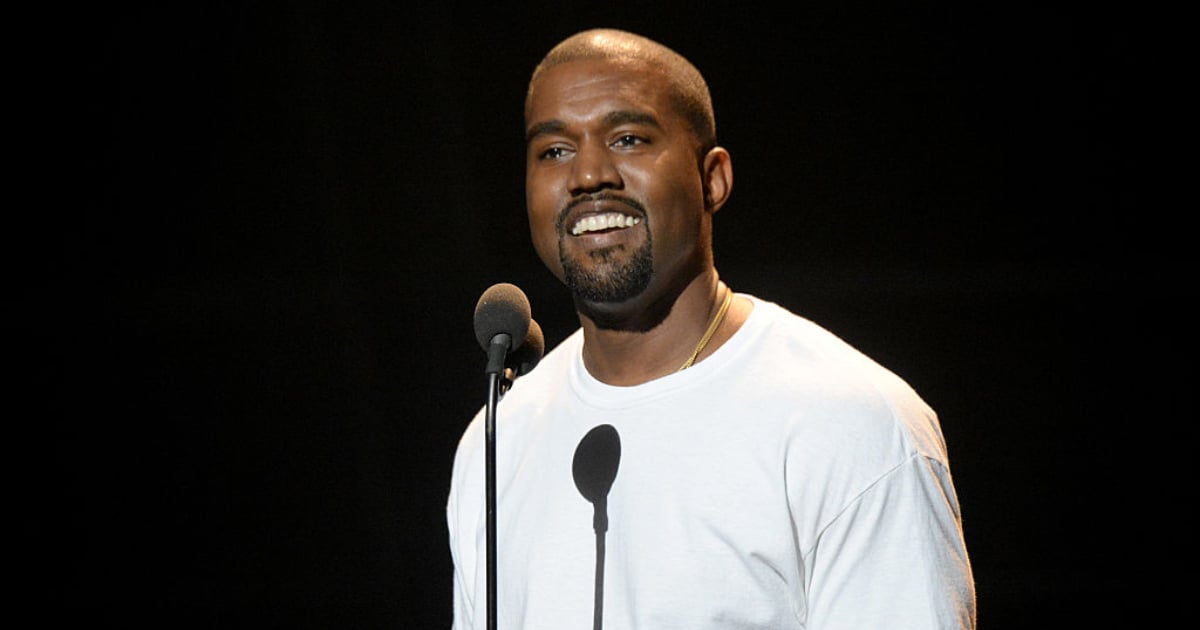 The social media and Keeping Up With The Kardashians star went on to also say those "that understand mental illness or even compulsive behavior know that the family is powerless unless the member is a minor."
She also defended her husband, writing that she understands "Kanye is subject to criticism because he is a public figure and his actions at times can cause strong opinions and emotions." However, Kardashian continued: 
He is a brilliant but complicated person who on top of the pressures of being an artist and a black man, who experienced the painful loss of his mother, and has to deal with that pressure and isolation that is heightened by his bi-polar disorder. Those who are close with Kanye know his heart and understand his words some times do not align with his intentions. 
As for those intentions—West also says he is running for president, so he's been traveling, even held a rally. His Monday night tweetstorm seemed to have a lot more to do with the former rather than the latter, as he made statements like:
"Everybody knows the movie Get Out is about me"
"Anna Wintour always showed me love but when I told her I was going to GAP she looked at me like I was crazy (…) Then she called back kissing my ass."
"If I get locked up like Mandela y'all will know why."
"Kim tried to bring a doctor to lock me up with a doctor…"
West also mentioned actor Shia Labeouf and his mother-in-law, Kris Jenner. He said "NBC locked up Bill Cosby" and simply tweeted "Drake" with an emoji. 
Kanye didn't tank the Gap's stock with tweets, though. He sent shares into a 6 percent drop on Monday by suggesting at an event he attended on Sunday that he would "walk away" from his YEEZY brand's recent 10-year partnership deal with the Gap if he wasn't placed on the company's board. He had a similar complaint regarding his longtime relationship with Adidas.
All of this is in addition to West's South Carolina "campaign event" in which he said that Harriet Tubman did not free the slaves, among other things.
Kim Kardashian closed her Instagrammed statement in part by writing, "We as a society talk about giving grace to the issue of mental health as a whole, however, we should also give it to the individuals who are living with it in times when they need it the most." 
"I kindly ask that the media and public give us the compassion and empathy that is needed so that we can get through this." She concluded.
Much of the commentary online regarding West's mental health was sympathetic, but some noted that he's also got an album coming up, perhaps suggesting even his unhinged statements were evidence of him believing that any publicity is good publicity when it comes to selling new work. 
Kanye West's troubling tweets were gone as of Tuesday morning.