Kate Beckinsale Celebrates 50th Birthday In Playboy Bunny Costume
"Getting old is f***ing great."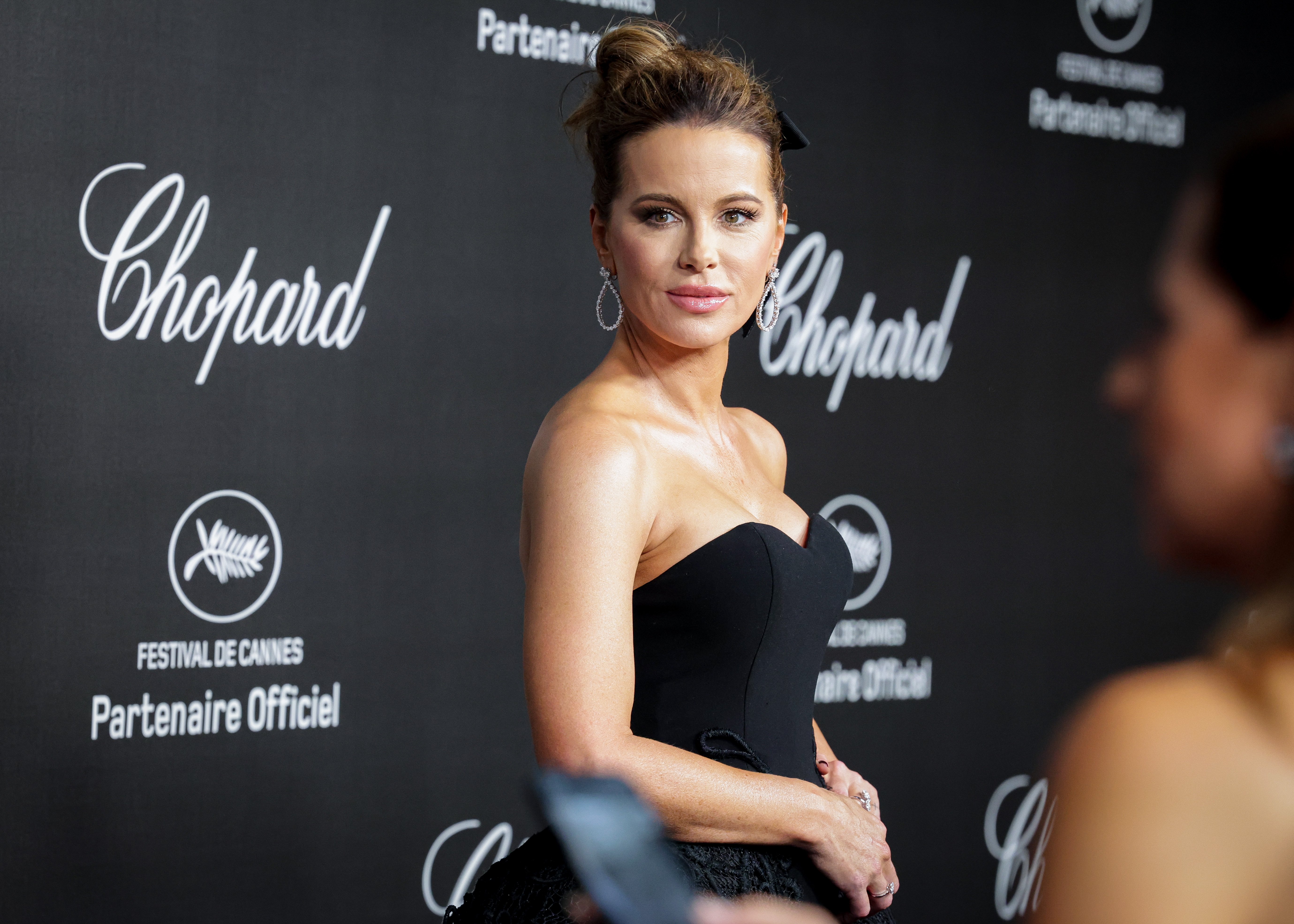 Kate Beckinsale is letting her 5.6 million Instagram followers in on her playful 50th birthday celebrations.
The model and actress, who turned 50 on July 26, posed in a Playboy Bunny outfit comprised of a sequin-filled black corset, platform heels, a black tuxedo tie and, of course, bunny ears.
Beckinsale donned the alluring ensemble alongside her two friends, latex designer Nina Kate and Gabs Morpeth, as well as a well-groomed greyhound in a trio of images.
She also shouted out Adam Lambert's boyfriend, Oliver Gliese, in the caption, writing, "Happy bunny birthday, my birthday twin @olivergliese."
On the big day itself, the animal-loving Beckinsale treated followers to another photo dump featuring her friends and family celebrating with dogs, birds, and even a pet rat. The caption featured a short, heartfelt reflection on what turning 50 means to her.
"I tell you what . Getting old is fucking great. Thank you from the bottom of my heart for the most magical day full of joy and love and dear dear friends and the odd bird (not me but also me)."
The post calls to mind another one of Beckinsale's most beloved 'grams, in which she dons a white bikini top for a snap starring two very good boys—one pooch in her arms and the other perched on a chair while gazing over a beach.
But Beckinsale's most recent IG was dedicated to continuing her 50th birthday celebrations.
"The most amazing birthday continues. What a party—full of love and glitter and the best people" Beckinsale captioned a carousel headlined by a striking pose in a sparkling turtleneck leotard.
"Thank you to everyone and especially everyone."