Katy Perry Says She 'Did More Than' Kiss A Girl and Tried to 'Pray the Gay Away' as a Kid
Apparently, it didn't work.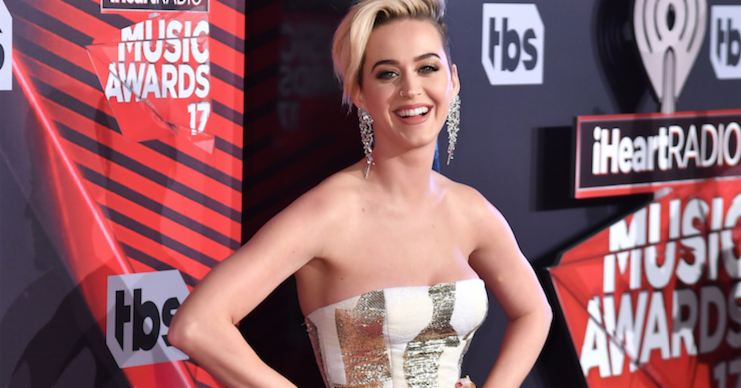 Getty Images
During an acceptance speech Katy Perry gave after receiving the "National Equality Award" at the Human Right's Campaign gala in Los Angeles on Saturday, the "I Kissed a Girl" singer took time to share some of the inspiration behind her sexually exploratory lyrics.
" tml-embed-width="540″ tml-embed-height="304″ tml-render-layout="inline
"I'm just a singer-songwriter, honestly. I speak my truths and I paint my fantasies into these little, bite-size pop songs," she said during the 10-minute-long speech, "For instance, 'I kissed a girl and I liked it.' Truth be told, A) I did more than that, but B) How was I going to reconcile that with a gospel-singing girl raised in youth groups that were pro-conversion camps?"
The pop star continued, "What I did know is that I was curious, and even then I knew sexuality wasn't as black and white as this [ruffled Rasario] dress. And, honestly, I haven't always gotten it right, but in 2008, when that song came out, I knew that I started a conversation that a lot of the world seemed curious enough to sing along, too." 
" tml-render-layout="inline
Perry also added that throughout her adolescence she felt the need to "pray the gay away at [her] Jesus camps."
She's come a long way since the gay fear she perceived during her youthful years and now sees herself as a strong advocate for the LGBTQ community.
" tml-render-layout="inline
"I hope I stand here as real evidence for all, that no matter where you came from it's about where you are going, and that real change, real evolution and real perception-shift can happen."
We're all for Katy's new cause, and we'll always love the former Hot 100 No. 1 for the many gloriously sexy Maxim shots she's taken over the years. Check them out in the gallery above.