Katy Perry Suffers Wardrobe Malfunction, Flashes 'American Idol' Audience
Hoo-boy.
Katy Perry's clothes won't stay on… not that we're complaining. 
The American Idol judge suffered yet another wardrobe malfunction, mere weeks after exposing her underwear to a befuddled Lionel Richie while trying to dance the cumbia.
This time, Lionel and fellow judge Luke Bryan made KP laugh so hard, that her pants just ripped at the seams. Unfortunately, said seam happened to be right in the butt zone.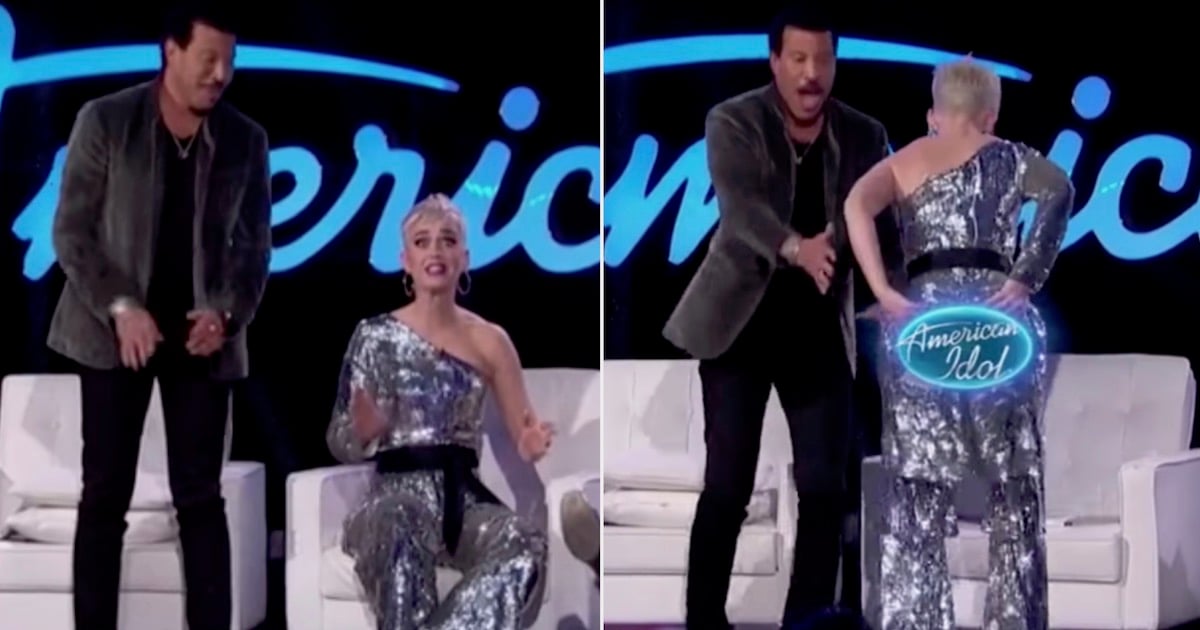 "I just split my pants!" Katy announced to an incredulous audience, before turning around and "backing that thing up" to reveals, yes, she had indeed split her pants.
Lionel, ever the gentleman, was there to help her cover up. What would America do without you, Lionel?
We can't wait to see which article of clothing Katy Perry will inadvertently tear next. Hopefully it will come while a contestant is performing this song.