Keanu Reeves Meets Halle Berry in New Images From 'John Wick: Chapter 3'
Now with more dogs than ever before.
Lionsgate
New images from John Wick: Chapter 3—or John Wick: Parabellum, whatever works—are always intriguing. They say two things: Wick obviously is still in the timeline extending from the second movie, in which he's fleeing a price on his head. 
He also really needs a new suit, a shave, and a nap. But at least he's going places this time. Like the desert. With Halle Berry.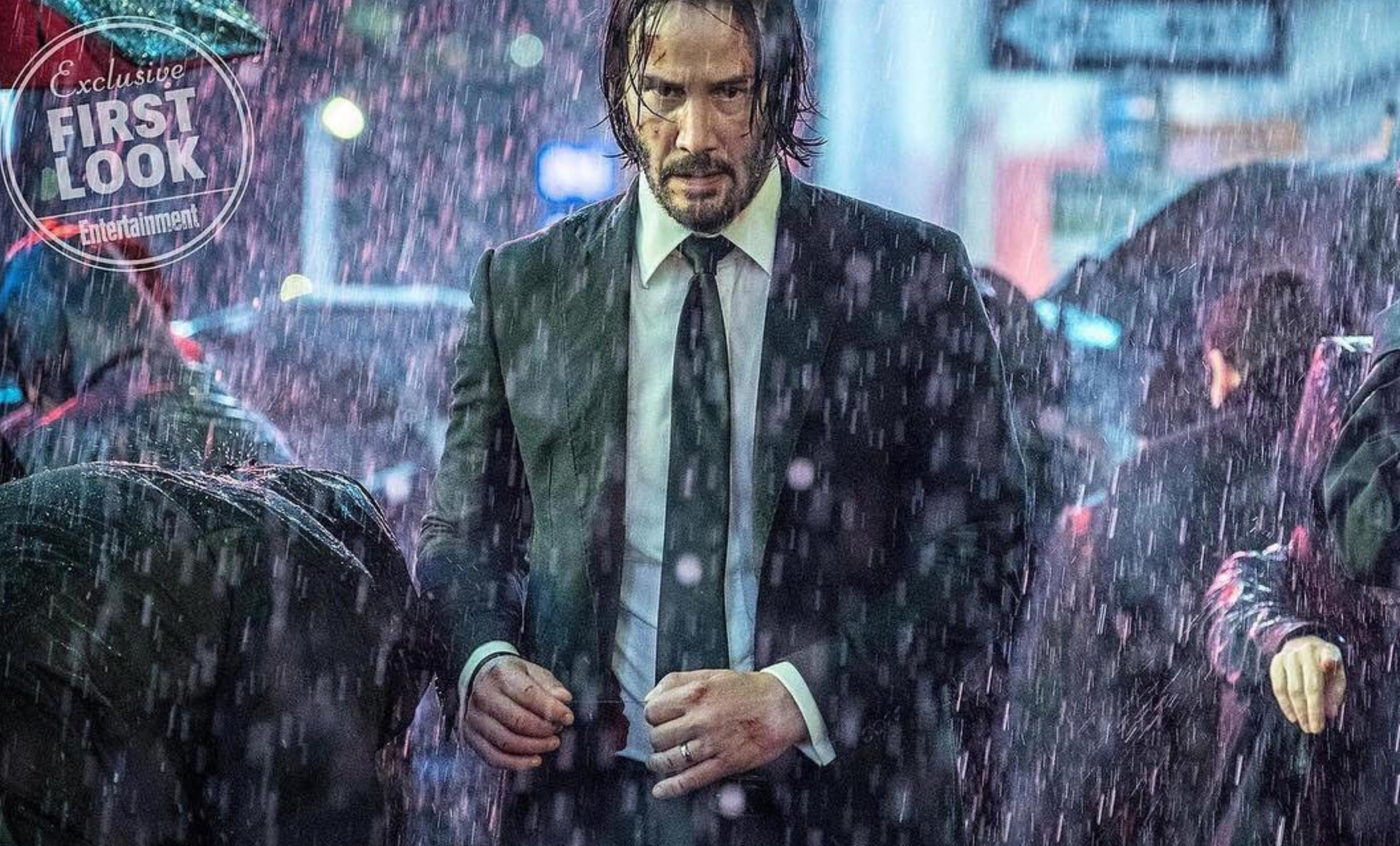 There are worse places to be. We also know Berry's character owns a pair of sharp-looking Belgian Malinois and John Wick loves dogs, so win-win.
The pics were first published exclusively by Entertainment Weekly (EW). In the same article, Keanu Reeves referred to Berry's character, Sofia, and explained that "She has a past with John," and he ends up "going to find her to see if she can help me."
EW has more about the dogs as well as other new additions to the assassin-filled Wick universe:
Sofia has two Belgian Malinois dogs, continuing the tradition of canine-centric plotlines in a film series whose first entry, 2014's John Wick, featured Reeves' character going on a killing spree after the murder of his four-legged friend. "Whereas John's puppy was symbolic of his wife, Halle's two dogs are symbolic of someone she's lost," says director Chad Stahelski, adding that they developed an action sequence around her "canine assistants…. They work very well tactically."

Other newcomers include Mark Dacascos and Asia Kate Dillon, who play characters associated with the criminal council known as the High Table. There's also Hollywood legend Anjelica Huston as "someone who was responsible for [Wick's] upbringing and his protection," says Stahelski, who calls Chapter 3 "a little bit of an origin story." The filmmaker thinks the movie's death count will "land slightly north" of the previous film's.
The thought of a new Wick movie topping any predecessor in kill count is almost comic, considering Wick is a preternaturally productive slayer of fellow professional killers.  
John Wick: Chapter 3 once again revs up the killing machine when it rolls into theaters on May 17, 2019.