Kevin Costner Is Developing a 10-Hour Western, So Secure a Spot on the Couch Now
Giddy up.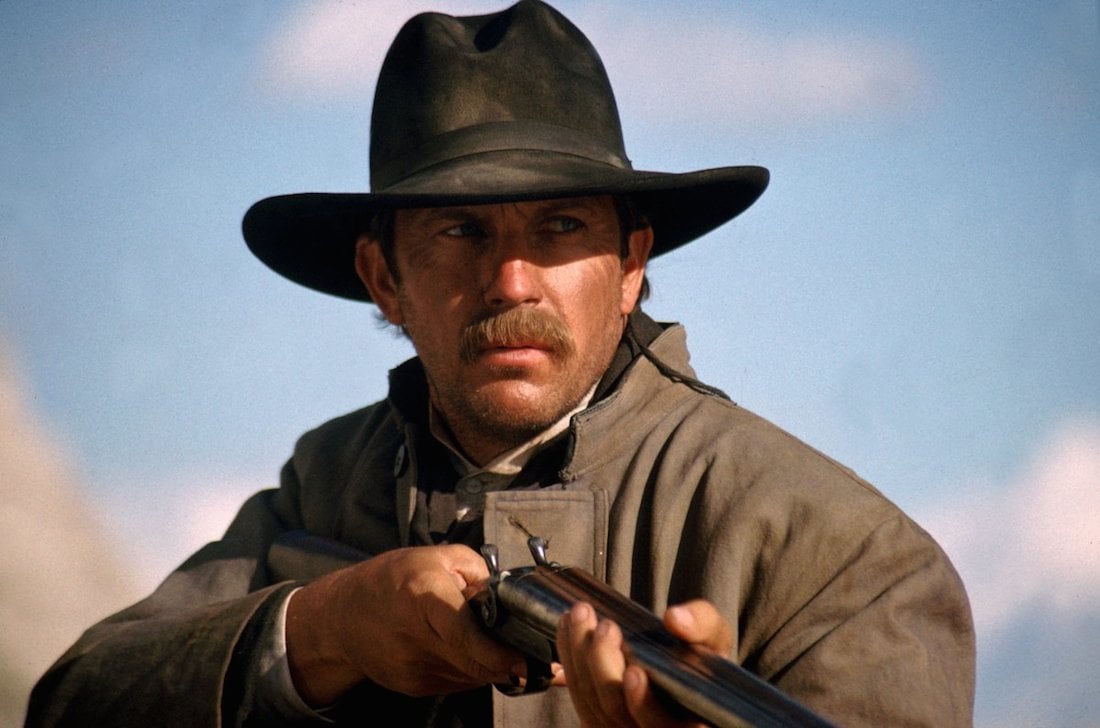 You can't teach an old dog new tricks, meaning that whatever script Kevin Costner's agent pushes on him, he'll somehow figure out how to star in a Western instead. Still not content with his string of '80s and '90s cowboy classics, Dances with Wolves, Silverado and Wyatt Earp, Hollywood's erstwhile buckaroo of choice is developing a Western epic with an unprecedented runtime—10 hours.
In an interview with Vulture, Costner revealed his next project as a director will be a Western, which he vaguely admits he's writing with "some people."
"I have another Western I've co-written with some people, and I would like to play out the second half of my career directing more. I've constantly given the movies I've found to directors who I thought could do it better, but there are a lot of voices in my ear from my family saying, 'You need to direct the movies you fall in love with.' So I think I will."
Despite being tight-lipped about the project, Costner announced the mammoth 10-hour runtime in an interview with Variety:
"I have one. I've been working on it. It's about 10 hours long, how about that? Maybe I'll make three features out of it. There's a fourth one, too, so it's truly a saga. I could do TV, or I could also make it like every six months, have a big western that's tied together like Jean de Florette and Manon of the Spring. I think those are fun to watch."
It is unknown whether or not the 61-year-old actor will also star in his production, but it will certainly be divided into multiple parts, either as a film franchise or a TV miniseries. If the latter is the case, then pray, for the sake of Costner fanatics everywhere (if they still exist), that all 10 uninterrupted hours will premiere at once on Netflix.