Kevin Durant Is Joining the Golden State Warriors
With Steph Curry as a teammate, this may make the team unstoppable.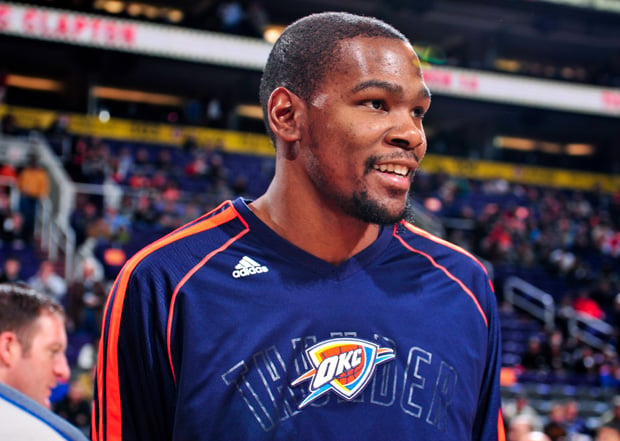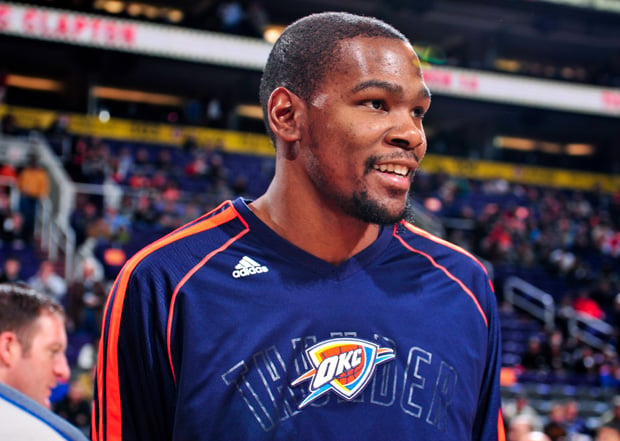 Steph Curry's Golden State Warriors may still be smarting from losing the NBA Championship to LeBron James and the Cleveland Cavaliers, but Kevin Durant is ready to step in and give some new hope for the 2016-2017 season.
On July 4, Durant announced he's leaving the Oklahoma City  to the Warriors.
In an essay published in The Players' Tribune titled "My Next Chapter," Durant (or his ghostwriter) writes that in recent weeks he'd begun to see that he was at a "crossroads in my evolution as a player and as a man."
This juncture presents him "with exceptionally difficult choices," writes Durant, and he makes it clear that he's emotional about his decision. However:
The primary mandate I had for myself in making this decision was to have it based on the potential for my growth as a player — as that has always steered me in the right direction. But I am also at a point in my life where it is of equal importance to find an opportunity that encourages my evolution as a man: moving out of my comfort zone to a new city and community which offers the greatest potential for my contribution and personal growth. With this in mind, I have decided that I am going to join the Golden State Warriors.
ESPN's Marc Stein tweeted that Durant's team change comes with a predictably huge financial incentive. 
Kevin Durant will sign a two-year deal with the Warriors at $54.3 million, league sources say, with a Player Option for Year 2

— Marc Stein (@TheSteinLine) July 4, 2016
Regarding the city and team he's leaving, Durant writes that he "will miss Oklahoma City, and the role I have had in building this remarkable team." 
We believe him, but there's no reason to believe he won't also cherish that sweet $54 million deal.