Kevin Spacey Continues To Troll Us In Another 'Nine Lives' Trailer
We really thought this movie was a a joke. We were wrong.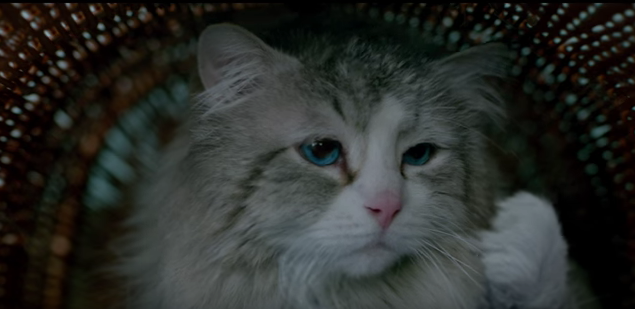 Looks like the completely bananas trailer we saw earlier this year for a movie where acclaimed actor Kevin Spacey plays a cat was not a bad dream. Nine Lives now has a second trailer, and it gives us a few more details about this completely absurd and totally unnecessary movie co-starring Jennifer Garner, Christopher Walken, and Cheryl Hines (how did they get these people?)
Spacey plays Tom Brand, a workaholic billionaire who owns a building company called FireBrand. His daughter's birthday is coming up, and she desperately wants the cat she has asked for in previous years. Somehow, Christopher Walken gets involved and turns Tom into a cat, with a deadline to re-connect with his family or remain forever feline. Maybe children will like this movie?
Nine Lives premieres on August 5th.