A Disgraced Kevin Spacey Is Being Erased From His Next Movie and Replaced With Christopher Plummer
Director Ridley Scott is performing some movie magic.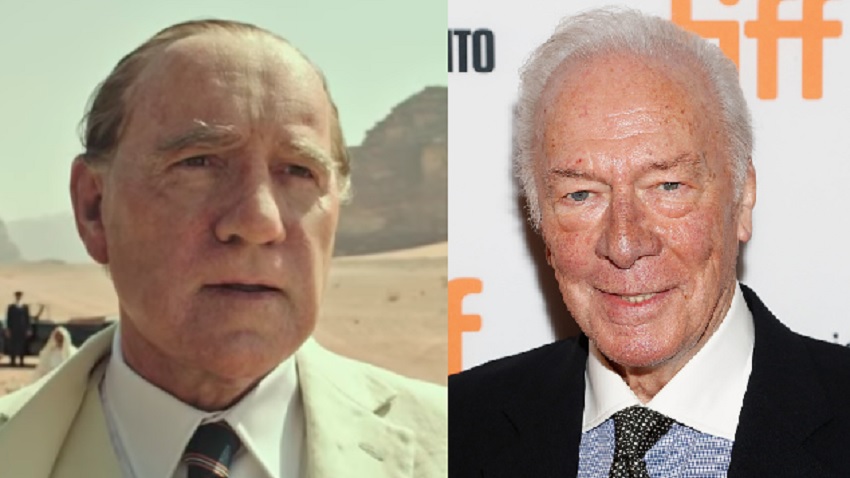 Video Still/Getty Images
Due to consistent allegations he's a sicko with a thing for teen boys, Kevin Spacey's career is pretty much one gigantic dumpster fire. 
The latest example of the way Hollywood has reacted to Spacey's gross rep becoming public knowledge has to hurt: He's literally being wiped from the movie All the Money in the World. 
https://www.youtube.com/watch?v=6x62O8A8qHw
Deadline reports the entire cast—including Mark Wahlberg and Michelle Williams—and crew of the movie is behind the effort to wipe Spacey from the screen:
This comes on the heels of the decision to pull the film from the prestige closing night slot of the AFI Festival. That move resulted after a weekend of back and forth, with [Ridley] Scott and Friedkin in particular incensed that the sordid allegations against Spacey might doom a film that Scott dropped everything to direct, and on which so many people worked hard and did not deserve to see the results hobbled in the marketplace because of the taint of scandal. So they took control of the narrative. Scott is a maverick, and didn't shrink under the pressure to re-stage the key scenes involving J Paul Getty, the oilman who refused to pay a ransom after his grandson, John Paul Getty III was kidnapped.
The double middle fingers from the industry Spacey ruled for years couldn't be any more explicit. It's also an interesting instance of people directly involved with a film working like hell to essentially rescue it from being singed by Spacey's flame-out. 
Plummer is an immensely well-respected actor and will bring a lot of gravitas to the film, but we're still disappointed that Ridley Scott didn't consider using Kevin James.
A lot of people could clearly get behind that.
h/t Deadline