Live Like King Arthur in This Epic Cave Cabin
Here's where to stay the next time you're in Wales.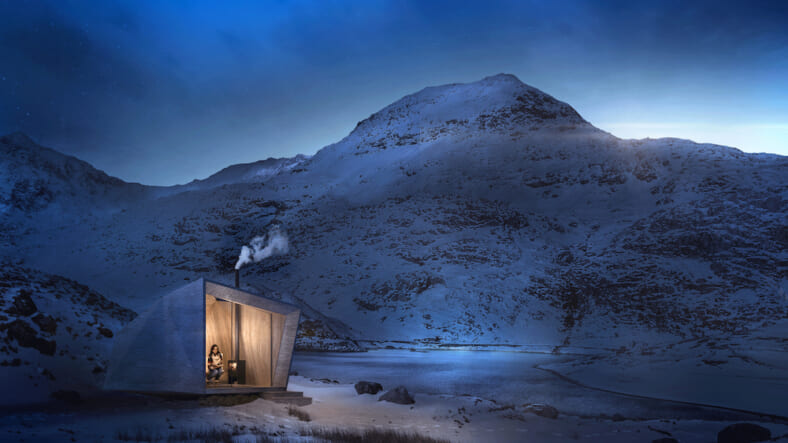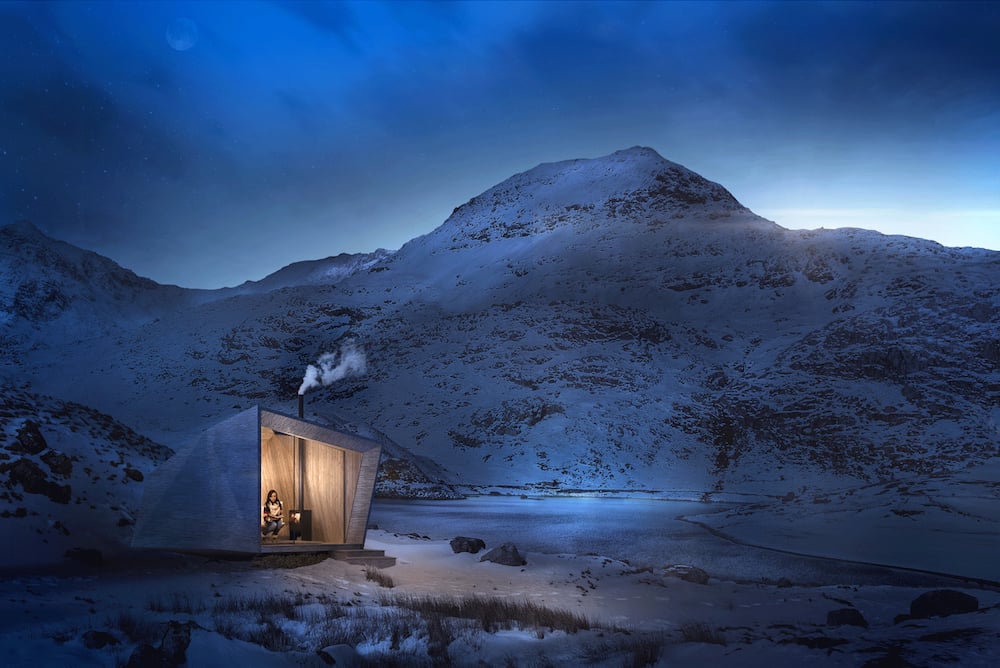 Having all heard the tales of King Arthur hiding out in caves with his knights, everyone sort of wishes they could live in a cave once in their lifetime. If bats are a concern, then a proposed pop-up hotel in Wales, aptly named Arthur's Cave, well let you live out your childhood fantasy in stylishly appointed safety. 
It is not so much of a cave, but rather a cabin intended to feel sort of like a cave. Let us explain: the structure, made of timber and insulated with sheep's wool, has a large full-width sliding glass door facade, like the open entrance of a cave. Plywood interiors mimic the natural crevasses of the inside of a cavern. 
Arthur's Cave may not fend off invading Saxons, but the proposed design is stylishly modern and offers blissful solitude, ideal for anyone who needs some "me time" while devising plans to valorously reconquer Britain. 
Built as part of Visit Wales's "Year of Legends," the proposal may begin construction in 2017.