Kit Harington Took a Lie Detector Test to Prove That Jon Snow Is Actually Dead
Here's how it turned out.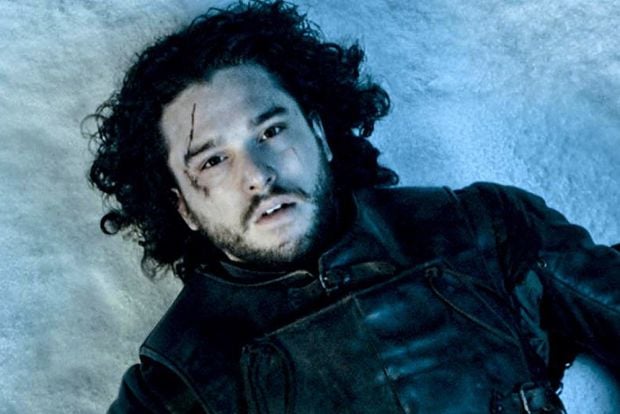 HBO and actor Kit Harington have been trying to shrug off news of his Game of Thrones character's death for months now, and frankly, we still don't believe them. 'Dead' is just a four letter word, and we would never believe that Game of Thrones would take away a beloved character like Jon Snow from our lives. With season 6 just around the corner, we'll finally know the answer to the months-long question everyone has been asking.
In the meantime, Harington stopped by The Jonathan Ross Show this weekend (not to promote GoT or anything..,) and was subjected to an untraditional lie detector test. By submitting his hand into an odd rock-like structure, the 29-year old was subjected to a series of real shocks when Ross wasn't pleased with his answers.

As expected, most of the questions were directed at the upcoming episodes and if we'd see Jon Snow again in some capacity. We may not get the real answer until April 24th, but based on his 'shocked' reactions, he may not be telling the whole truth after all.