Watch The Most Brutal Knockout in Professional Knight Fighting History
Yes, there is such a thing as professional knight fighting.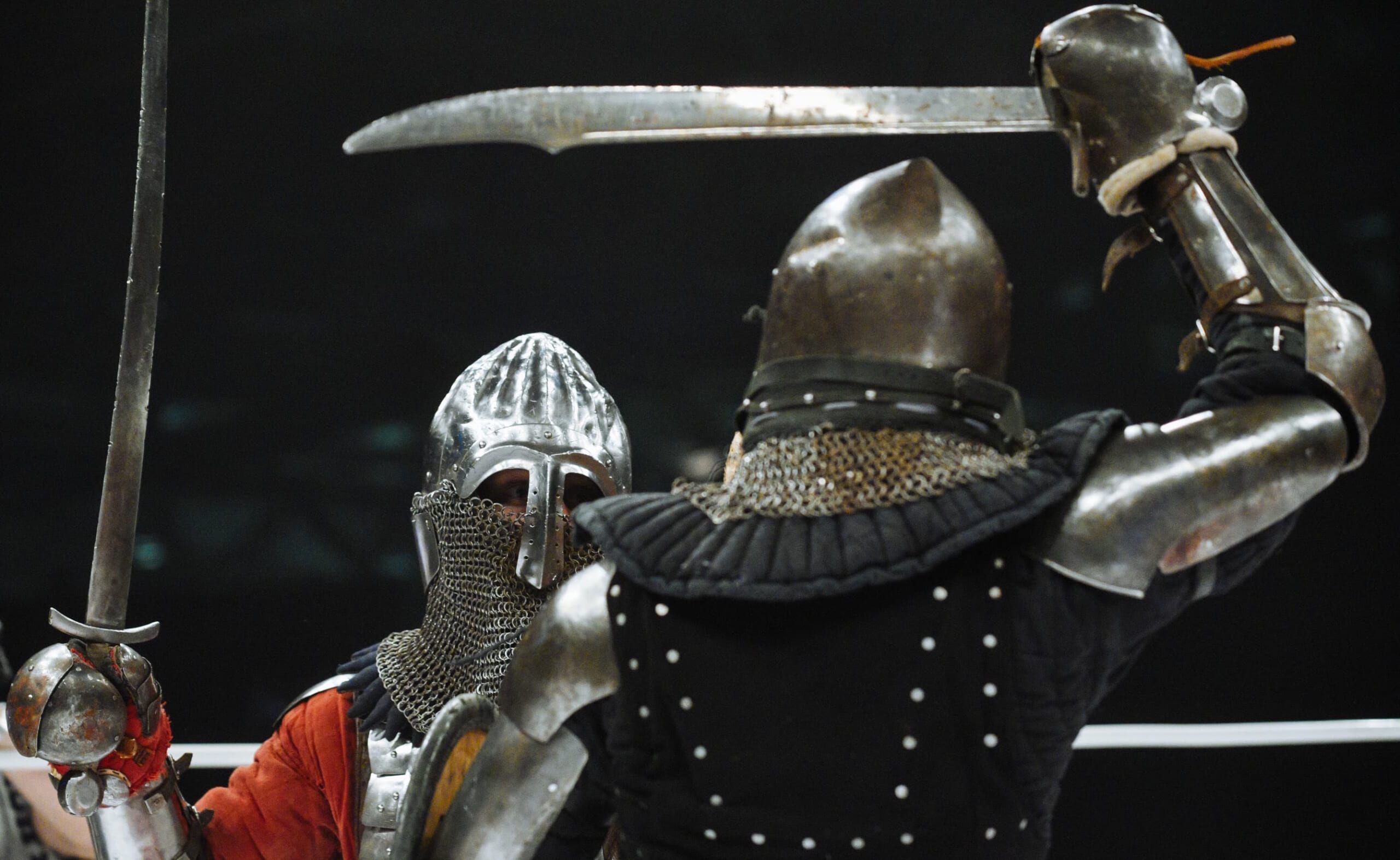 Knight fighting started off as gag. Russia' leading MMA promotion M-1 Global introduced brawls between armor clad warriors as a way to fill time during the real show—brawls between underwear clad warriors.
But as M-1  president Vadim Finkelchtein told MMAFighting.com last year, they were a hit. "[Fans] seemed to really like it. They were impressed and supported the knights. So, I thought it was worth continuing," he said.
All of that is the set up for this, a video of what M-1 describes as the "the hardest KO at M-1 Medieval."
Among the many hilarious things about this video is how ineffective the swords are. They might as well be hitting each other with baguettes. On the other hand, the series of blows the winner delivers with his shield are vicious.
And before you go thinking it's all staged, that the armor protects them from any real damage, take note of the winner's bloodied face when he takes off his mask.
Hate to see what the loser looks like.