Shia LaBeouf Looks Creepily Like John McEnroe for His Role in New Movie
He's straight outta 1980.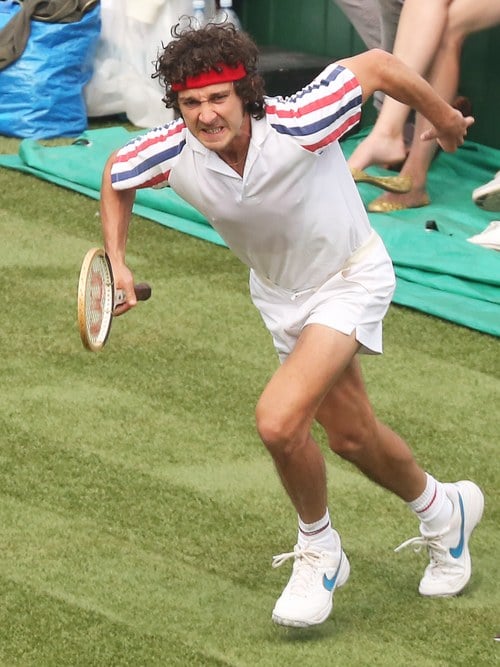 Considering that Shia LaBeouf is only 30, the actor has had quite a few notable instances of strange and unusual behavior.
But now he's "set" (get it?) to break back into the spotlight playing John McEnroe in Borg vs McEnroe, an upcoming feature film about the notoriously volatile tennis legend's final match against longtime rival Bjorn Borg.
Set to hit the big screen in 2017, we've gotten our first look at LaBeouf as McEnroe on the film's set, and the resemblance is striking. While we can't make any assumptions about the quality of his performance based on one photo, LaBeouf has also been spotted heading to practice tennis, and he's admittedly very passionate about the script. 
We'll eagerly await further details about Borg vs McEnroe, but for now we've got high hopes for the film and its trouble-making star.
H/T GQ