Two Lakers Accused of Sexually Harassing Two Woman at Stoplight
One of them has publically denied it.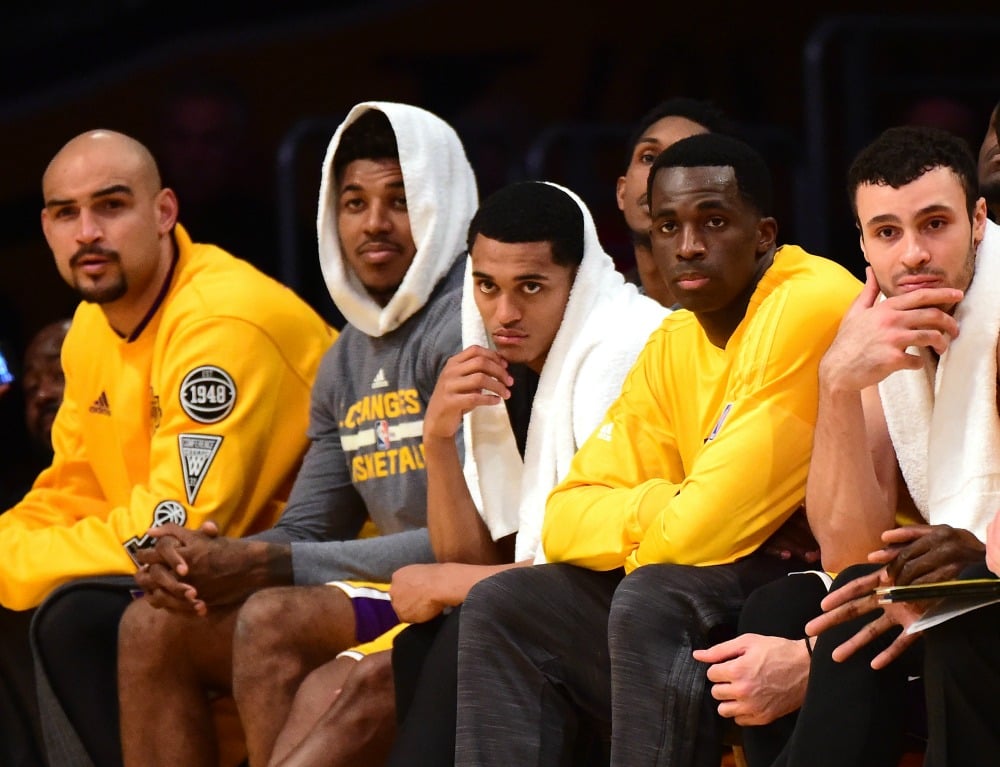 A Los Angles woman driving her car through Hollywood on Sunday night says that two men who were later identified as Lakers Nick Young and Jordan Clarkson sexually harassed her and her mother at a stoplight.
Alexis Jones is an activist who founded an organization called I Am That Girl, which aims to help young women "transform self-doubt in to self-love." Jones told ESPN's Baxter Holmes that she and her 68-year-old mother were on their way home after dinner when they stopped in traffic next to a Jeep. A few of the young men in the Jeep then made "vulgar, sexual" gestures toward her mom.
"The irony is I created a program called 'ProtectHer' out of the urgency to address sexual abuse in athletics, and I was on phone calls with the NBA as of Friday talking with them about integrating this message and this program into the NBA," Jones told Holmes. 
Jones says she did not immediately know who the men were so she took their picture and put it on Instagram, asking her followers to "Help me find who these guys are." 
" tml-render-layout="inline
Young and Clarkson were quickly identified and by Monday morning, Lakers spokesman John Black was on the phone with Jones apologizing on the team's behalf. He also told ESPN that the team is taking her claim "very seriously." Given her work toward preventing sexual harassment and assault by athletes, Jones was also invited to address the team on the topic.
Young, meanwhile, says it all nonsense. The third-year Laker sent and then deleted this tweet on Tuesday. 
https://twitter.com/recentnbatalks/status/712074532346044417
Lakers beat reporter Shahan Ahmed added some details to the story with a tweet that said the Jeep in which the players were riding cut off Jones who flipped off the players in response. The players then "reacted inappropriately," he tweeted.