Las Vegas Braces for Battle of the Bottle Service Babes on New Year's Eve
With headliners Katy Perry, Bruno Mars, Diplo, and Fetty Wap, Vegas is kicking off 2016 with a bang.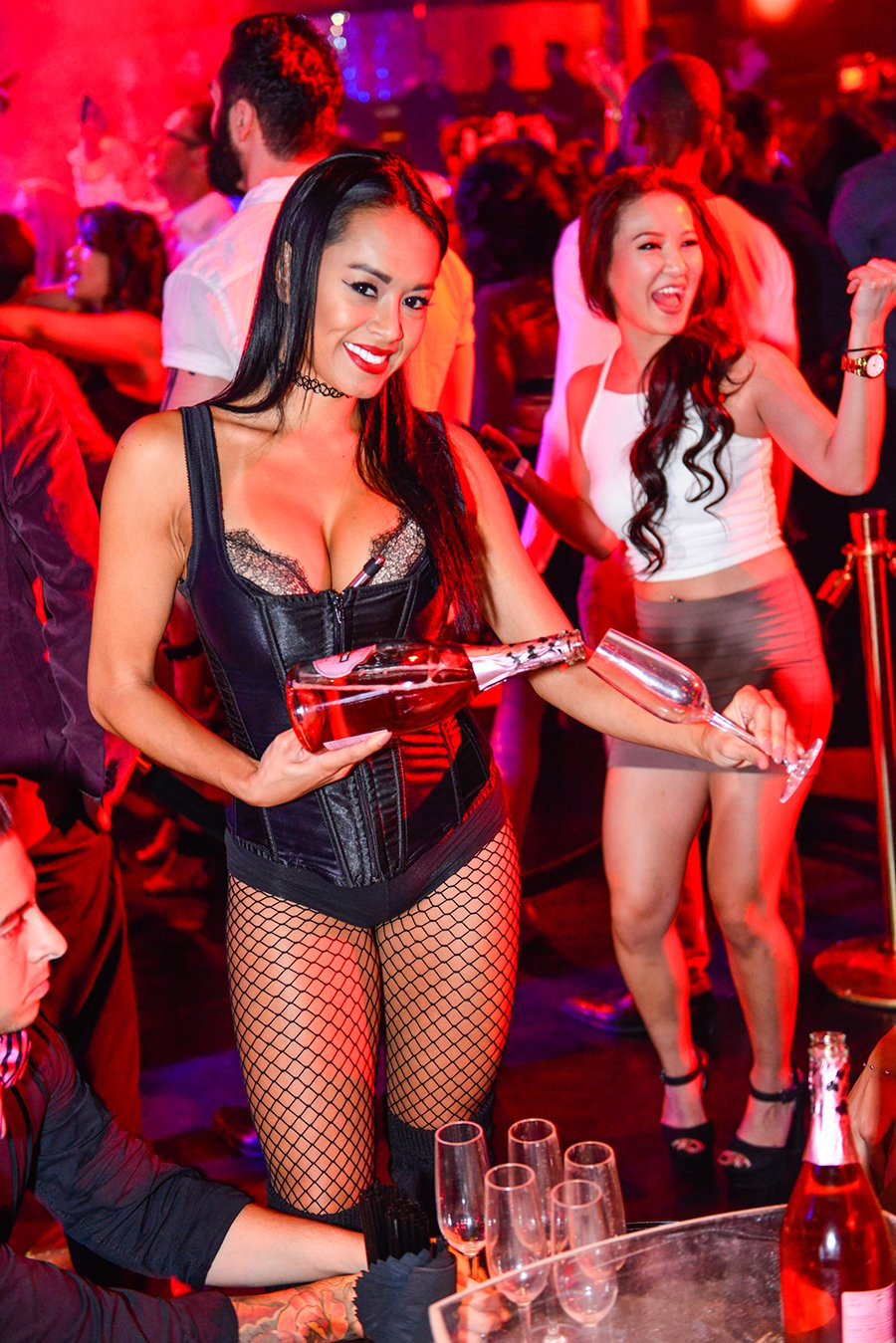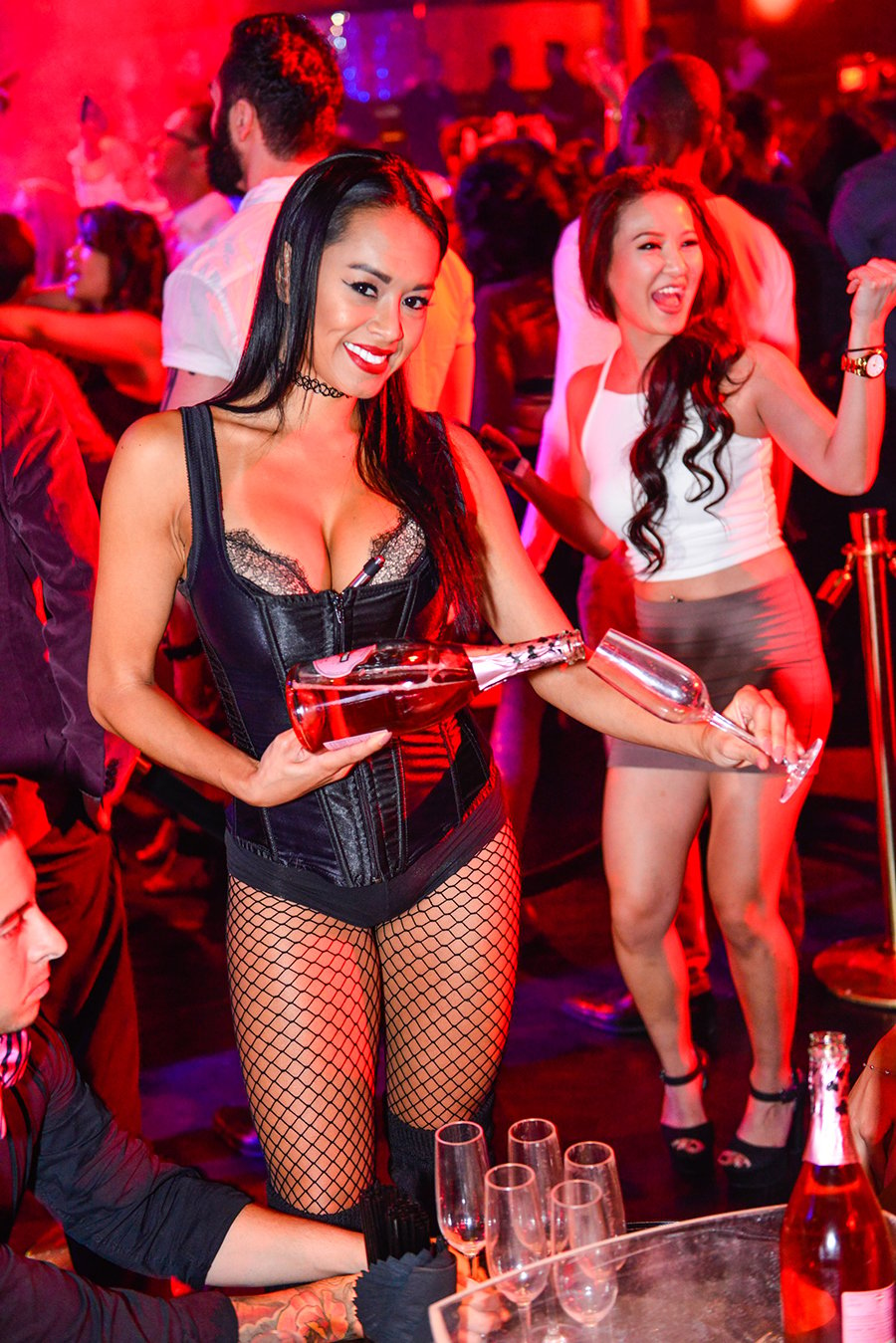 Las Vegas nightlife players are going all in for New Year's Eve—orchestrating a year-end showdown of chart-topping headliners, amped-up crowds, and sexy bottle service babes in a bid to claim Sin City supremacy.
"Las Vegas may be the most competitive city on earth for entertainment," declares Sean Christie, vice president of operations for the Wynn and overlord of elite nightclubs XS and Surrender, who estimates that Vegas clubs will be doing up to triple the business of a typical Saturday night on New Year's Eve.
"The competition is such that you might need to pay performers twice their normal rate, but if you don't have something good going on, customers will make other choices," Christie says.
While betting-obsessed sports books count the Super Bowl as their biggest payday, New Year's Eve is easily the most profitable night of the year for Vegas nightclubs, which plot their annual offerings months in advance.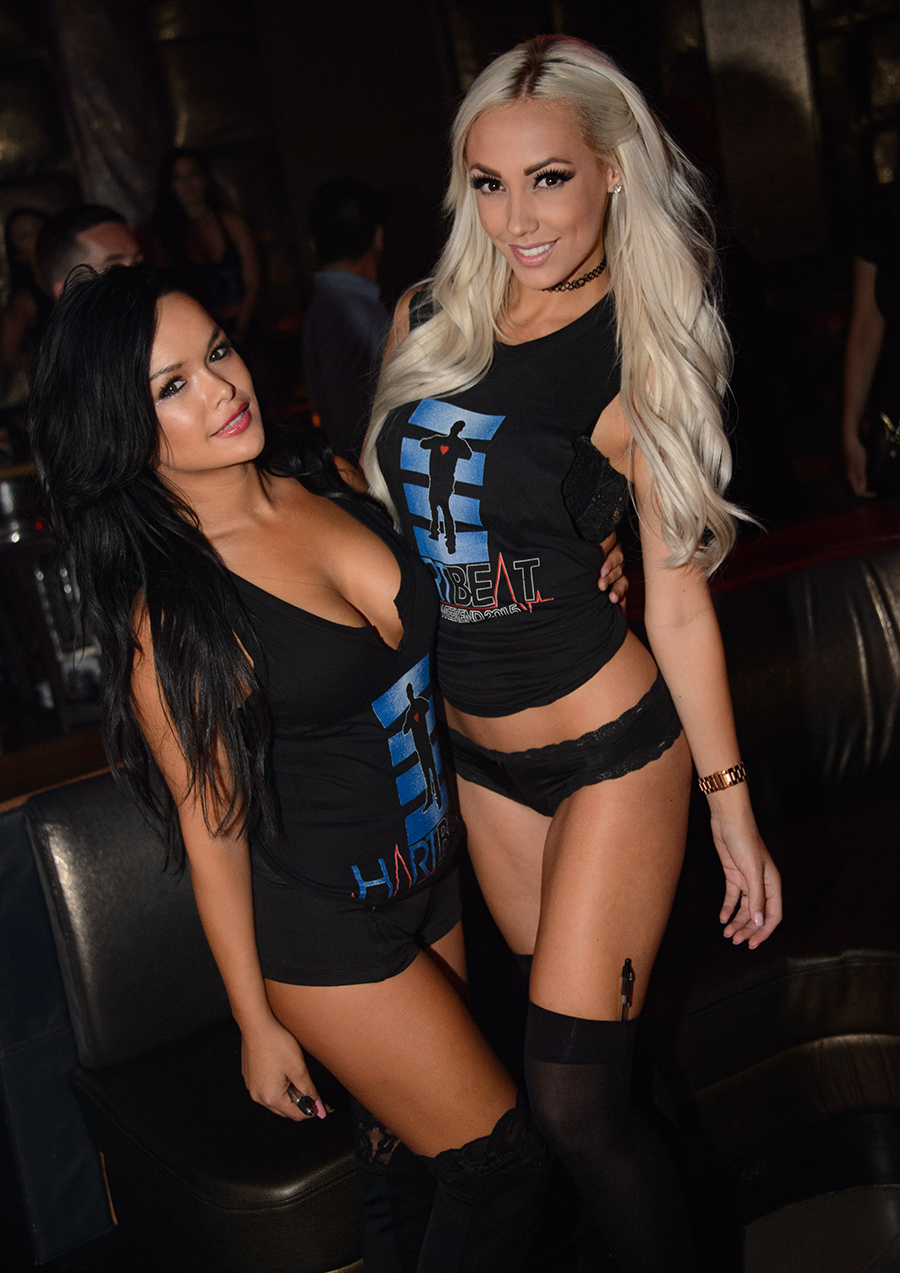 New Year's Eve tables at Surrender and XS range from $5,000 to $20,000 each (pretty much the going rate at top-tier Vegas clubs), with super producer/DJ Diplo headlining Surrender, and Swedish mixmaster Alesso providing the beats at XS. 
"We did those deals nearly a year ago," Christie tells Maxim. "If you wait, they get booked. A long time ago, before we had things running the way they are now, we tried to strategically wait, and we found ourselves in a precarious situation. We had to overpay for the acts we wanted." 
While Christie's DJ duo is sure to lure the hard-partying hordes, Wynn's bonafide high-rollers will toast the New Year at a private, invite-only concert by Diplo's ex-girlfriend—and the highest-earning woman in music—Katy Perry.
Midway down the Strip, at his eponymous rooftop nightspot Drai's inside the boutique-y Cromwell, Victor Drai (a former Hollywood player who produced Weekend at Bernie's and was married to Jacqueline Bisset) nailed down an impressive Nicki Minaj/Meek Mill double bill—which recently got halved because of Meek's legal woes.
"Meek Mill is under contract with us, so I approached him and Nicki Minaj to see if they both wanted to perform on New Years Eve," Drai says, adding that they both agreed to the show. "But then Meek Mill did something silly [traveling without permission while on parole] and now he can't come to Las Vegas. So Nicki will play without him."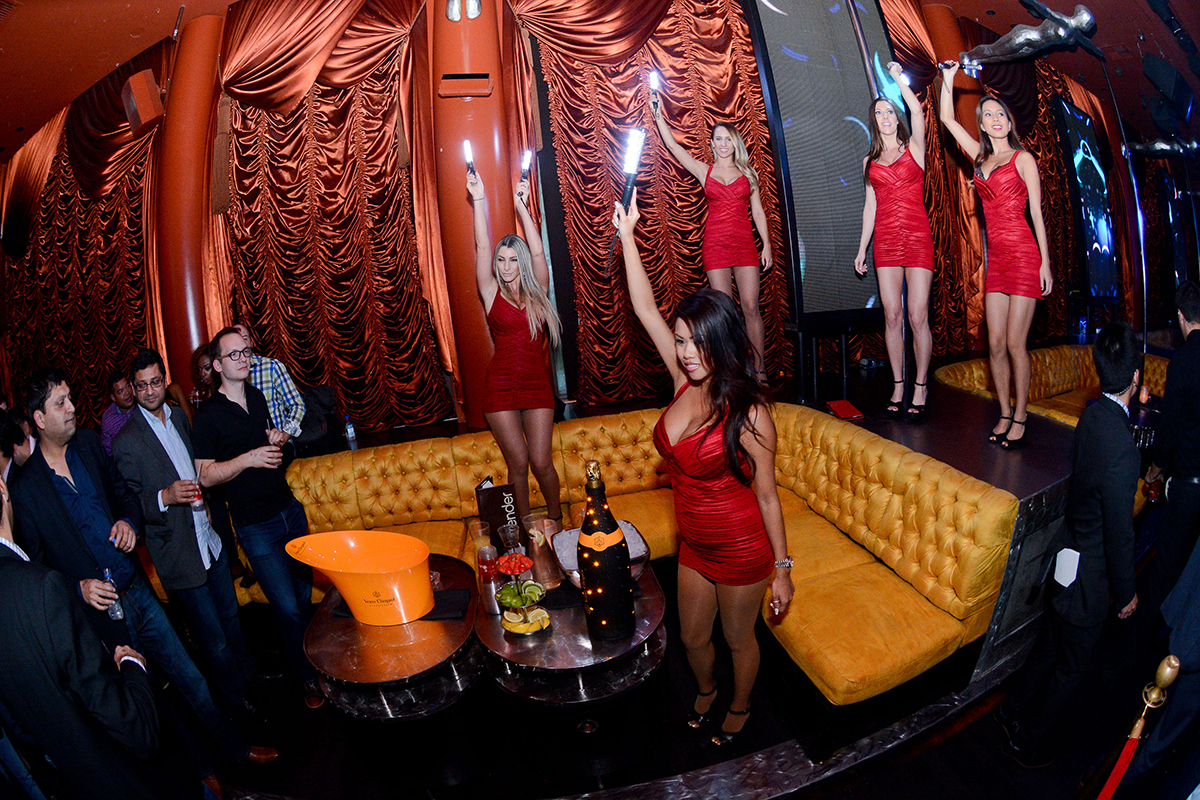 Mill will be missed, but Drai has other big names in play this weekend: Chris Brown performs on January 1 and The Weeknd January 2. Plus, he brags, his customers will see a stellar fireworks display at midnight – thanks to his club's rooftop vantage point and generous neighbors in the form of Aria and Caesars Palace. 
"Their fireworks will be right in your fucking face," he says. "And I won't even try outdoing them in the sky. I compete with the music, not with the fireworks… Plus we have very pretty girls doing the bottle service. For New Year's Eve, they're wearing special outfits: Tuxedo-style corsets. They'll be looking great!"
While Christie was unsurprised by Drai's boasts of bow-tied beauties and the DJ-centric competition planned by sister clubs Hakkasan and Omnia – "I knew they'd have Calvin Harris and Tiesto" – he admits that the team at rival megaclub Marquee "present a wrinkle."
Fetty Wap will headline New Years Eve there – bolstered by pass-around hors d'oeuvres and an open bar for two hours – though the more formidable name on the roster is Bruno Mars. He's performing at the Cosmopolitan (where Marquee is located) and will drop by the club after his show. 
"Bruno Mars is hosting the room and addressing the crowd," carefully states Marquee managing partner Jason Strauss. "Whether or not he performs is up to him." 
Strauss suggests that after-party hosts tend to let loose with a sampling of songs and Christie acknowledges,  "Marquee does good after parties and they probably will get Bruno to perform – but people look for the total package and we also have the beautiful rooms and great restaurants." But beyond all that, Marquee's affiliated property Tao (in the Venetian) will also have Snoop Dogg on hand.
Who will throw the best New Year's Eve bash in Vegas? That remains to be seen. But may the best nightclub win.