Did Led Zeppelin Rip Off 'Stairway to Heaven?'
A jury will decide in May.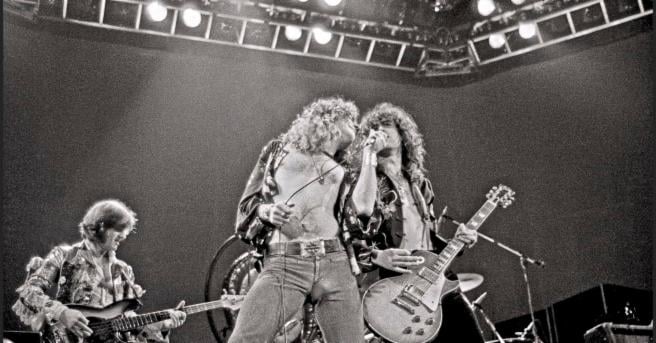 Led Zeppelin — one of the most decorated rock bands of all time — is facing a lawsuit alleging their mega-hit "Stairway to Heaven" off the band's 1971 untitled album contains stolen music. The suit states that portions of "Stairway" were taken from the song "Taurus," an instrumental track by the American group Spirit, from their 1968 self-titled debut album. 
The New York Times reported on Friday's key decision from United States District Judge Gary Klausner, in which the judge noted that while the song's descending chromatic chord structure is "a common convention that abounds in the music industry, the similarities [in 'Stairway to Heaven'] transcend this core structure."  
The suit was brought against guitarist Jimmy Page and singer Robert Plant in 2014 by Michael Skidmore, a trustee for Spirit's guitarist and "Taurus" composer Randy Wolfe. Wolfe complained about the similarities between the songs shortly before his death in 1997, which occurred when he tried to save his drowning son, according to an article in The Guardian. 
Skidmore noted that Page may have picked up the riff when the bands toured together in 1968 and 1969 and Wolfe was never given credit. 
Judge Klausner ruled that it will be up to a jury to decide whether "Stairway to Heaven" contains enough of "Taurus" to award damages to Wolfe's estate in court on May 10. Regardless of the verdict, it's hard to contest the fact that there are striking similarities between the tracks. 
Take a listen, and see what you think.