Hell Yeah, We're Getting a 'Legends of the Hidden Temple' Movie
We bet Olmec hasn't aged one bit.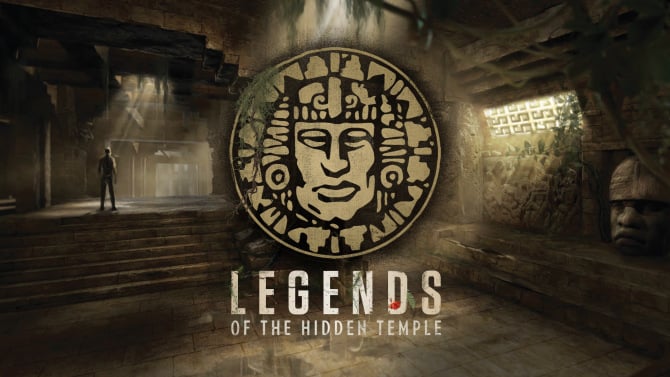 In an era where millennials thrive on revivals, reboots, and unnecessary sequels, leave it to a group of novice interns to come up with Nickelodeon's most brilliant idea since Rugrats: All Grown Up!
At Viacom's latest panel to promote their upcoming program line-up, the network revealed exclusively to Variety that along with a two-part Hey Arnold! TV movie, viewers would be blessed with a live action TV movie inspired by only the greatest game show to have ever hit the airwaves — 1990's Legends of the Hidden Temple.
The idea came from interns who believed the old shows would be suitable in an online format. After developing a block of programs simply for Teen Nick later at night, the roar on social media and "interest in the Nick library was becoming louder and louder and louder," said Cyma Zarghami, president of Viacom's cable networks.
The upcoming Hidden Temple TV movie, set to hit you with a wave of nostalgia at the end of 2016, will follow "three siblings who must conquer a series of obstacles to remain alive, mirroring the theme of the original game show. The TV movie will nod to other elements from the original show, including Olmec, a talking head who knows the secrets behind the temple; The Steps of Knowledge, the entrance to the temple and launching pad for the mission; and cameos from a green monkey, red jaguar, and silver snakes, among others."
Dip up your old t-shirt, put your kid to bed early, and pray to god you won't get attacked by a Temple Guard. Shit's about to get real crazy.