Lemmy Kilmister Got Revenge Against Former Bandmates in the Most Metal Way
"There was a lot of malice involved."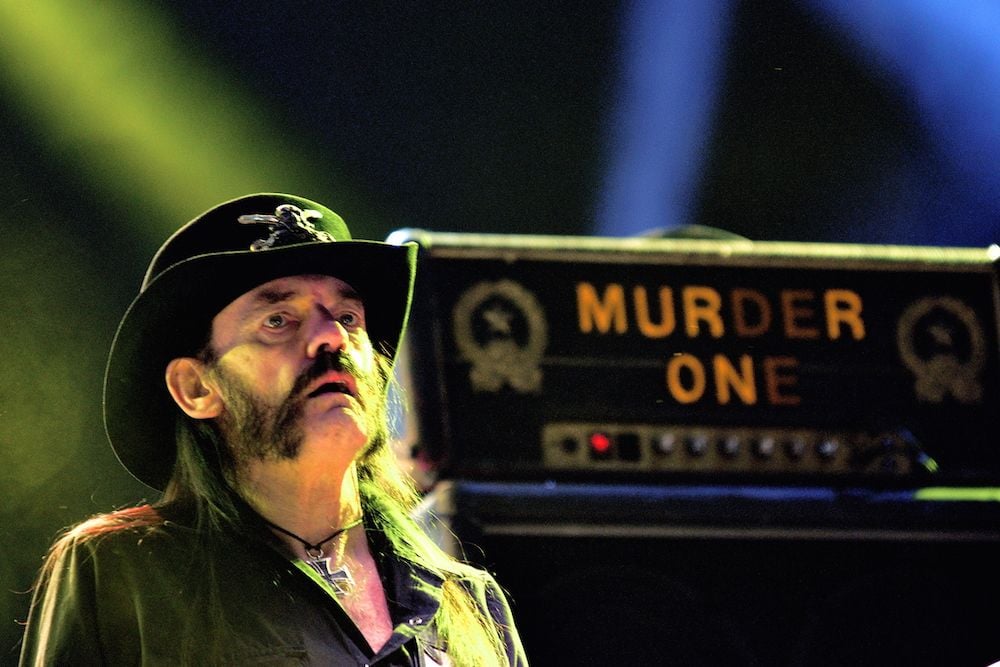 Rock legend Lemmy Kilmister left some sad metal fans behind when he died at the end of 2015. Metallica even honored his legend with a video depicting him as the Jack and Coke-swilling spirit of rock that he truly was. A new book by biographer Mick Wall, however, reveals that some of Lemmy's long-ago bandmates might not miss him at all. 
According to Wall's Lemmy, which was based on years of interviews with the "Ace of Spades" singer, Lemmy exacted a unique form of revenge on his former bandmates in Hawkwind. 
The psychedelic rockers had left Lemmy at the Canadian border following his arrest for having drugs in his possession in 1971, so by his own account, he went "home and fucked all their old ladies."
Lemmy told Wall that he "made sure" to first get together with the romantic partners of ex-bandmates Alan Powell and Simon King. "Alan Powell has still never forgiven me," Lemmy said, "And I hope he never will, cos there was a lot of malice involved, and I really meant every fucking minute of it."
Wall's book goes deep into much more about who Lemmy Kilmister was, not all of it flattering. He had no use for relationships at all, according to Wall's account, including with a son he had by a groupie in the 1960s. Additionally, Wall writes that Lemmy never really stopped partying, even till the end of his life at age 70. 
The rock icon reportedly told one friend that he never really quit any of the things he enjoyed, like liquor or speed, he just did "less of it." Asked why he didn't get completely sober, Lemmy said, "… It makes me happy."
In a sense, Lemmy gives fans of the man and his band, Motorhead, exactly the sort of portrait you'd expect. It's clear that no matter what, Lemmy lived his life on his own terms to the very end. 
h/t New York Post