Watch the Bloody Ending to Brock Lesnar and Randy Orton's WWE SummerSlam Clash
Did Lesnar go off-script with this bloody beatdown?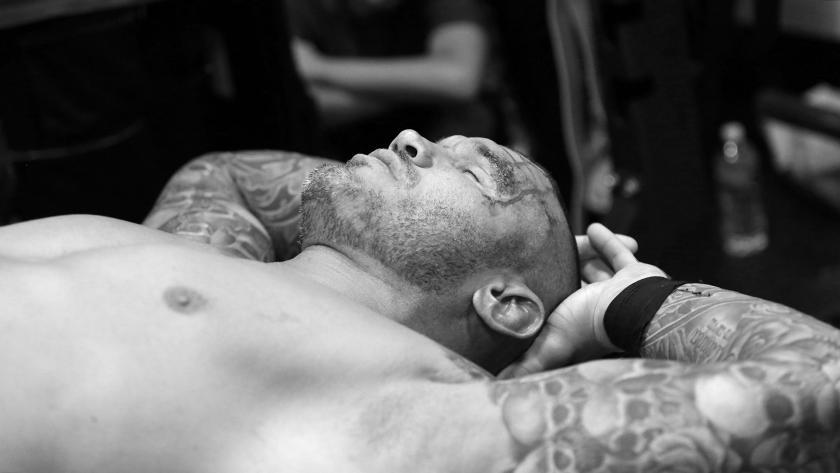 https://www.youtube.com/watch?v=5zU1kSJAeZI
Sunday night's highly-anticipated WWE match between pro wrestling superstars Brock Lesnar and Randy Orton ended in the only technical knockout of the of the night after Lesnar  pummeled the "Apex Predator" on the ground with hard fists and sharp elbows. 
The barrage left Orton face down in a pool of blood gushing from a sizable gash on the left side of his upper forehead that required ten stitches. The ending was met with a mixed response from fans packed into Brooklyn's Barclays Center as Lesnar rose to his feet amid wild cheers–and some boos–from the audience. 
Photos posted to the WWE's website showing the medical team stitching up Orton's wound have helped shut down any speculation that the injury was as fake as the predetermined results of rigorously scripted WWE matches.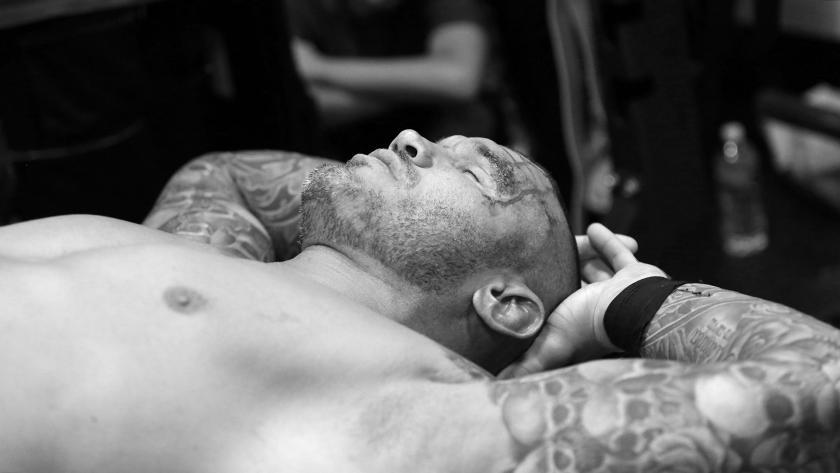 Although the bout has further fueled criticism of Lesnar's overly violent tendencies at WWE matches, there's no denying that it was a hell of a finish to the Summerslam PPV event.   
Perhaps the so-called "juiced-to-the-gills" WWE superstar is still working out some issues after being slapped with PED violations by the UFC after his victory over Mark Hunt.