Mel Gibson and Danny Glover Officially in Talks to Do 'Lethal Weapon 5'
We are not too old for this sh*t.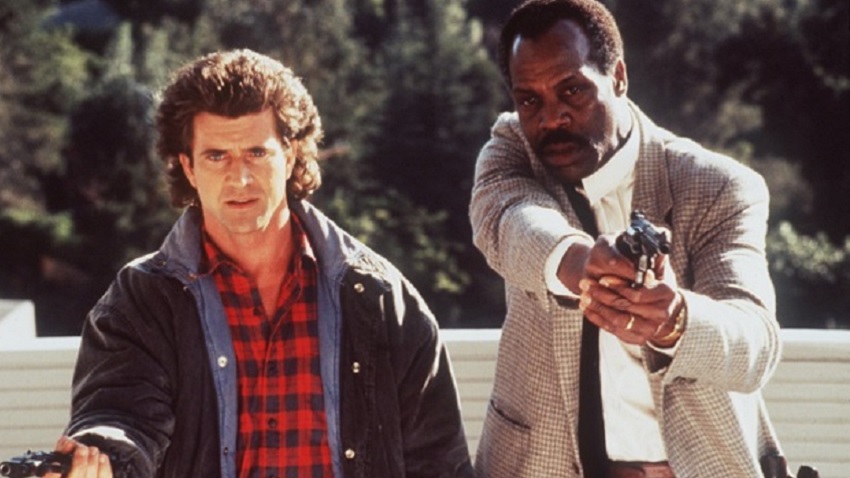 Movie Still
Lethal Weapon has been such a strong action-comedy franchise that it's still around today as a TV show. The show stars Damon Wayans in the Danny Glover role of Roger Murtaugh and Clayne Crawford as the role Mel Gibson created, Martin Riggs.
It's a good show, but no one can top the original Murtaugh and Riggs. That's why it's damn exciting to learn Gibson, Glover, and director Richard Donner are in talks to get the original cast together again. 
Deadline hears that Mel Gibson, Danny Glover, Richard Donner are all huddling on the possibility of doing another film for the the Lethal Weapon franchise. In the scenario we've heard Donner would direct and Channing Gibson (Lethal Weapon 4) would script. There are many moving parts, but we've heard that all are on board and exploring another film. It would move forward, of course, at Warner Bros., the studio that has brought audiences four in the franchise. 
One of the most memorable lines from the movies was Murtaugh's "I'm too old for this shit." 
Danny Glover is 71 and Mel Gibson is 61, so we're pretty sure if Lethal Weapon 5 gets off the ground, we'll probably hear that one again.
From both of them.
h/t Deadline