Watch Linkin Park Honor Chester Bennington With Tear-Jerking New Video For 'One More Light'
The band also announced that they are reuniting for a tribute concert next month.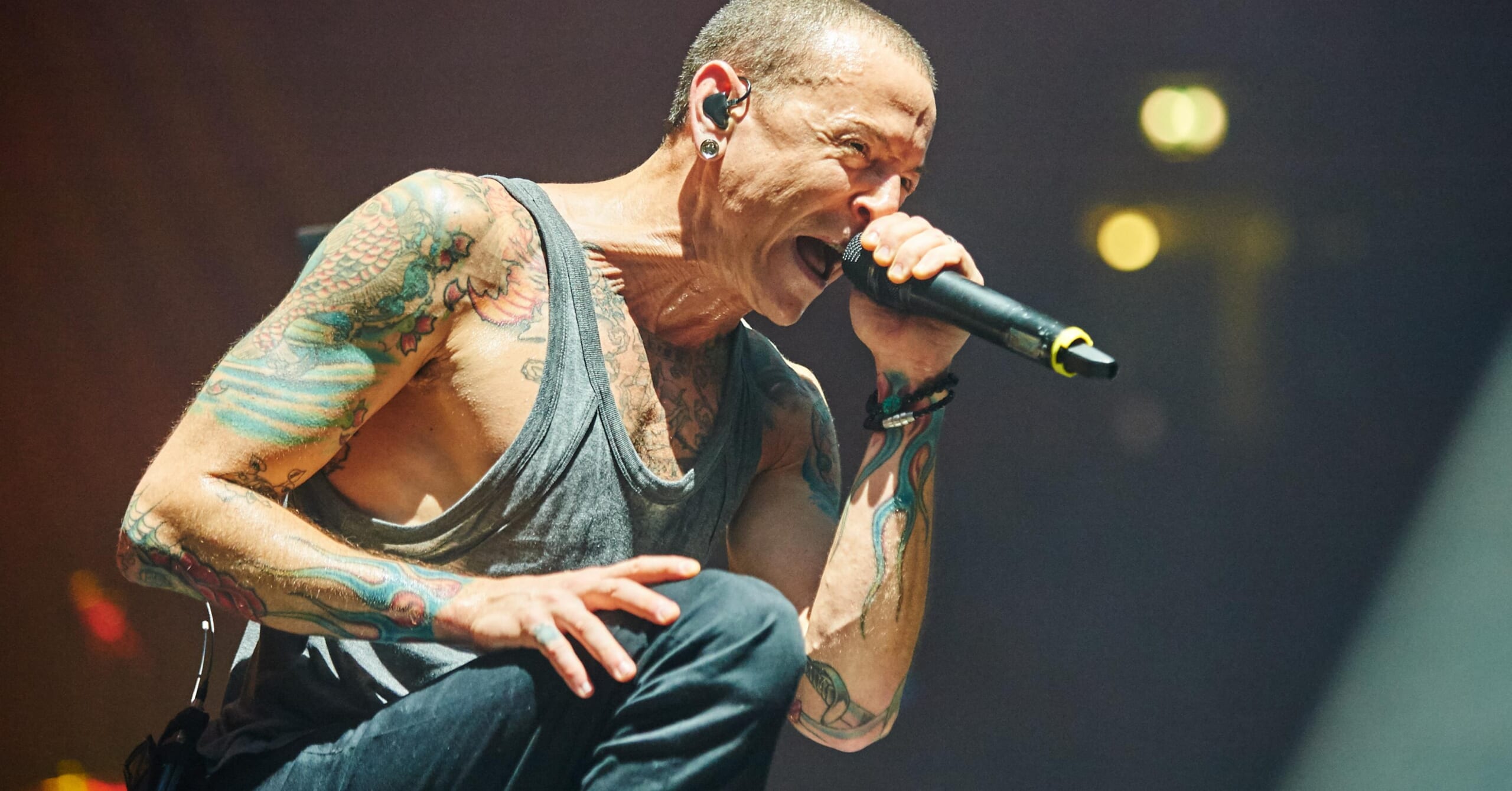 Photo: Getty Images
Linkin Park just dropped a touching new video for the title track off their chart-topping album, One More Light, in honor of their late singer, Chester Bennington.
Directed by Joe Hahn and Mark Fiore, Bennington—who took his own life earlier this year—is the focus of a montage of clips filmed over the massively popular rock band's career. 
Linkin Park's Mike Shinoda added a touching note in the video's description. 
"'One More Light' was written with the intention of sending love to those who lost someone. We now find ourselves on the receiving end," Shinoda wrote. 
"In memorial events, art, videos, and images, fans all over the world have gravitated towards this song as their declaration of love and support for the band and the memory of our dear friend, Chester. We are so very grateful and can't wait to see you again."  
The video's release was coupled a concert announcement posted to Linkin Park's website. A one-night-only event celebrating the life and legacy of Bennington will be held at the Hollywood Bowl on October 27. 
"The band will be joined by a number of other artists, for an unforgettable night of music to honor the man that touched the lives of so many around the world," the announcement says. 
Proceeds will raise money for Music for Relief's One More Light Fund in memory of Bennington. 
We will be playing, laughing, and crying together at the Hollywood Bowl in Los Angeles on October 27th, in honor of Chester. Love you guys.

— Mike Shinoda (@mikeshinoda) September 18, 2017
Days ago, Bennington's widow, Talinda Bennington, shared a video showing the singer playing a game with his children that was captured hours before his untimely death. 
"This is what depression looked like to us just 36 hrs b4 his death," Talinda captioned the post. "He loved us SO much & we loved him." 
The long term fate of Linkin Park is uncertain, but fans will get to see their band perform at least one more time this fall. 
h/t: Lad Bible