Why You Should Be Drinking Low-Proof Cocktails All Summer Long
5 cool cocktails for when boozing is a marathon, not a sprint.
Call them aperitifs, eye-openers, or just lower proof cocktails, sipping on lighter but no less delicious concoctions when it's hot outside just makes plain sense.
We asked some experts to weigh in on the subject and they pretty much unanimously recommended some form of spritz, the pre-prandial tipple Italy has perfected over many, many years (see everything you ever wanted to know about it here).
"I call low proof cocktails 'sessionable', meaning that one can enjoy the flavor and the company they're keeping for a prolonged period of time without becoming intoxicated," says New Orleans cocktail guru Lucinda Weed. 
"Being too buzzed can be a real buzz kill and really abbreviate a social experience. Maintaining one's composure can be difficult in a cocktailing situation; sessionable cocktails are fun, refreshing, and classy."
Here are five low-proof cocktails to try your hand at: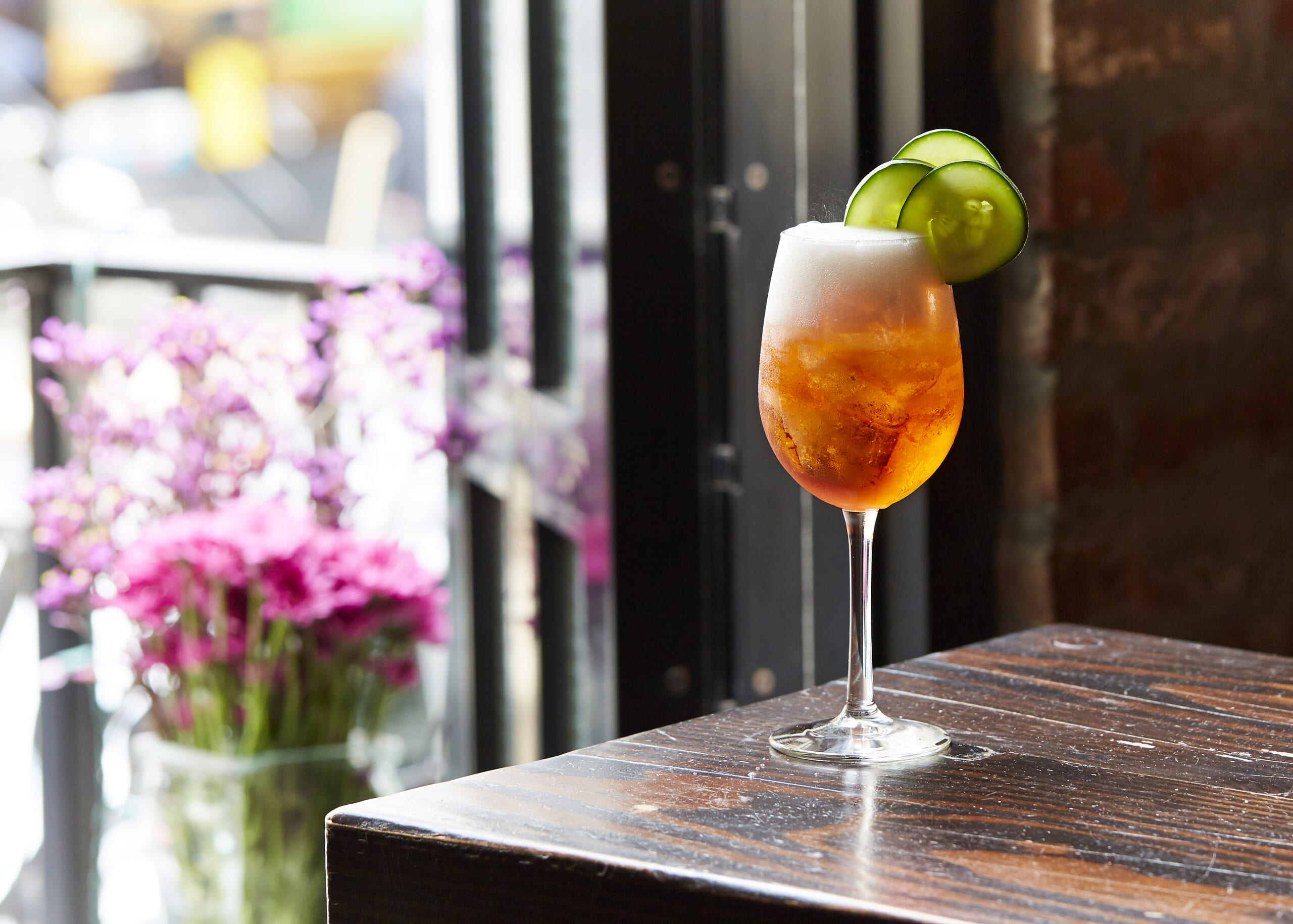 High Garden Spritz
Created by Adele Stratton, Noble Experiment, San Diego
2 oz. Aperol; 1 oz. Giffard apricot liqueur; .75 oz. fresh lemon juice; 2 oz. champagne; 2 oz. club soda; 2 turns cracked salt; 3 cucumber slices.

Shake and strain over large presentation ice cube or a scoop of cold draft ice. Top with champagne and club soda. Garnish with cucumber slices.
Saint Bernard Spritz
Created by Lucinda Weed, Beverage Consultant, New Orleans
3 oz prosecco; 2 oz Aperol; 1 oz lime sparkling water (La Croix is great); watermelon ice cubes (make in advance); 
Built in a wine glass over watermelon ice cubes.
Aloe Spritz
Created by Haley Forest, Belle Shoals, Brooklyn
1.5 parts Aperol; 2 parts aloe liqueur; prosecco.
Build in shaker and shake with ice. Pour in wine glass over ice and garnish with a cucumber slice.
Razberry Bianco Spritz
Created by Franky Marshall, Le Boudoir, Brooklyn
1.5 oz Aperol; .75 oz Cinzano Bianco; .5 oz fresh lemon juice; .5 oz simple syrup; 3 ripe raspberries; fresh mint leaves.
Add raspberries to glass half of Boston shaker, gently muddle; add the rest of ingredients; shake with ice; fine strain into wine glass over fresh ice; top with 1 oz dry sparkling wine; garnish with fresh raspberries and mint.