Luke Wilson on Playing the Everyman, Making Ben Stiller Jealous, and the Lasting Legacy of 'Idiocracy'
"I would much rather have President Camacho. He cared about the crops, at least."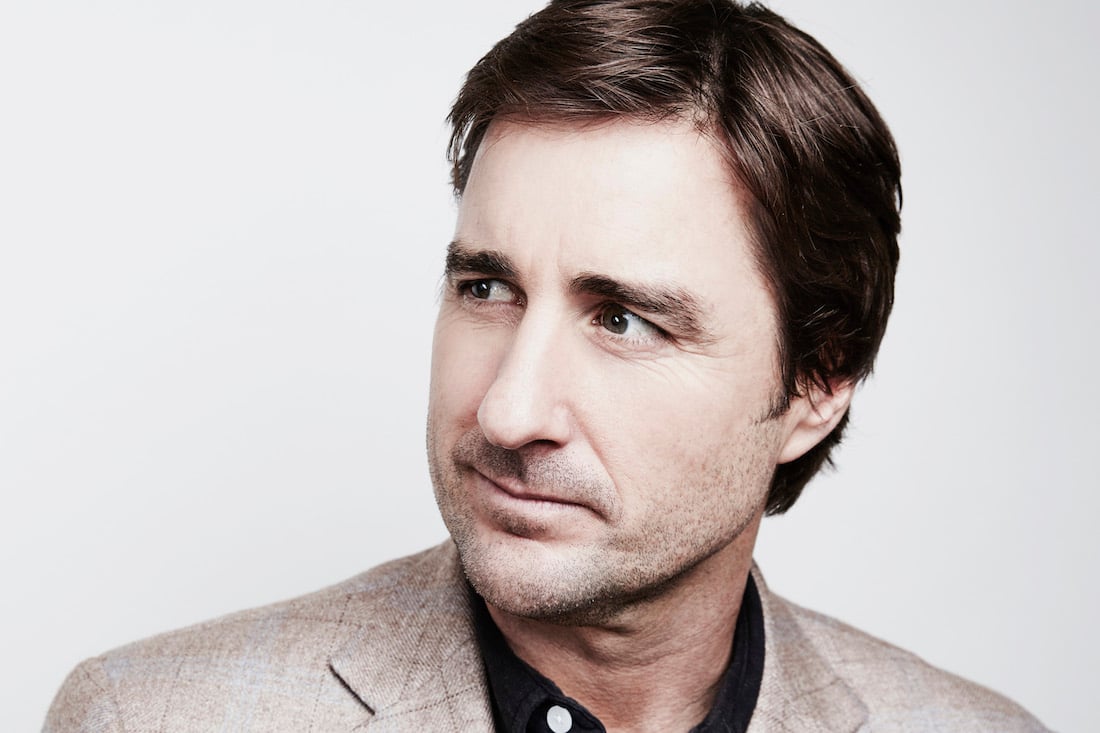 Luke Wilson didn't mean to be famous; he couldn't really help it. His reassuring on-screen presence has always gone down easily. When he shows up in a movie it's like somebody's handing you a beer at a barbecue: Sure, of course you'll take it.
With that idiosyncratic, Dallas beach bum twang—Luke's is nylon-stringed to his brother Owen's steel-stringed—and its shucksy stream of "goshes" and "no problems" and "aw, mans," he was such a natural amateur that he ended up having to learn his craft on the fly. 
"I love reading about bands and music," Wilson says now, more than two decades after Bottle Rocket first launched him, his brother, and Wes Anderson into orbit. "And I'm always surprised when it's like, 'Yeah, this guy, he didn't even know how to play bass and we just started him playing bass.' I basically feel like that's what happened with me. I was in this little band and then suddenly I had to learn how to play."
Wilson is so affably self-abnegating that he's almost successful in selling himself short. But over his career he has shown he can shred the bass pretty well when he wants to, in particular during his stint on HBO's two-season wonder Enlightened as Laura Dern's rebounding drug-addict ex-husband, Levi. Now he is reuniting with Enlightened creator Mike White for a supporting role in the writer-director's latest film, Brad's Status, which hits theaters September 15. 
Wilson plays opposite Ben Stiller as a hedge-fund manager friend whose success Stiller's character elaborately imagines while on a college tour with his son. Wilson found it's hard to make a midlife crisis movie at 45 and not think a little about the road not traveled, even for someone as innately laid-back as himself.
"Were it not for Owen and Wes, I don't think I'd have ever started acting," he says. "I was around and had already read their stuff, so it just seemed logical." As a man who never thought he was destined for Hollywood in the first place, Wilson took a long time to get used to the idea of saying no to parts, preferring instead to take his career as it came. "It used to be I'd go work on something if I liked the sound of the town," he recalls. "The idea of just checking into a motel, getting a rental car, and going to work: That really appealed to me. I don't know if it's getting older, but I do find that changing now. Now I think I shouldn't be on a set unless I feel lucky to be there and am ready to be a team player."
If there's one thing Wilson has always been, it's a team player. His general geniality and professional willingness have led to him largely getting cast in roles both supporting and supportive—boyfriends, husbands, friendly faces—which makes sense, considering the actor's own eagerness to help his costars look better. Ever the bassist, he would find himself coming up with idea after idea for his costars. "I'd think, Why do I get ideas for so many other people's characters and never my own?" says Wilson. "And I'd realize, well, basically it's because I'm playing the straight man and there's only so much I can do. I've never minded doing it, especially when you're doing it opposite someone who is genuinely entertaining and interesting. Idiocracy's probably the most on-the-button one, where I'm literally playing the most average guy in the Army."
Wilson's lead as the bewildered everyman wandering through a dystopia of American vapidity may turn out to be his legacy, as the studio bomb first turned into a sleeper hit and then into modern-day reality. "I'm good friends with [Mike] Judge, and he says it gets brought up to him constantly," he says. This new era of fact denialism and reality-show politics is even managing to infringe on Wilson's usually uncurbable flow. 
Wes Anderson once described the kind of characters the actor has played as good-natured guys reacting to the chaos around them. So how is this good-natured guy reacting to all this chaos? "Honestly, and I'm not kidding: I would much rather have President Camacho," Wilson says with a Wilsonian chuckle, referring to Idiocracy's fictional president, a former professional wrestler. "He seemed like he had a lot of energy. He seemed like a good guy. He cared about the crops, at least. Aw, man."
Check out Maxim's September issue, on sale August 22, and subscribe here.