M. Night Shyamalan Will Reboot 'Tales From the Crypt'
TNT's precise plans are a bit 'cryptic.'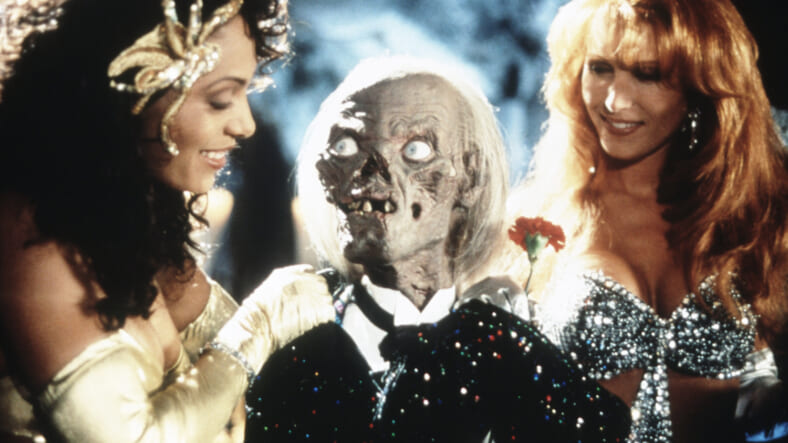 Finally, an unnecessary reboot we can get behind: The horror antholoseries Tales From the Crypt is coming back as a two-hour series on TNT, with none other than M. Night Shyamalan as "curator." (We don't get it either.)
Whatever the hell that means, Shyamalan (Wayward Pines, The Sixth Sense) is excited. "To be part of such a beloved brand like Tales From the Crypt, something I grew up watching, and to also have the chance to push the boundaries of genre television as a whole, is an inspiring opportunity that I can't wait to dive into," he said in a statement to Entertainment Weekly.
Tales From the Crypt aired on HBO in the nineties, and was based on William Gaines's EC comic series. The two-hour "horror block" will include adaptations of stories from the original series, perhaps some that did not appear on the TV show. 
"This is a new genre for us in our series efforts and a great chance to partner with M. Night Shyamalan, whose blockbuster hit The Visit reminded movie audiences and critics this past summer that he truly is a master of horror," Sarah Aubrey, TNT's EVP of original programming, told Variety. "This two-hour horror block demonstrates not only TNT's commitment to working with today's top talents, but also our strategy to stand out in today's marketplace by challenging the conventional rules of programming and scheduling."
The horror block is expected to premiere sometime in 2016.