Tom Hardy Is Absolutely Down for More 'Mad Max' Sequels
"I'm waiting for the call to come."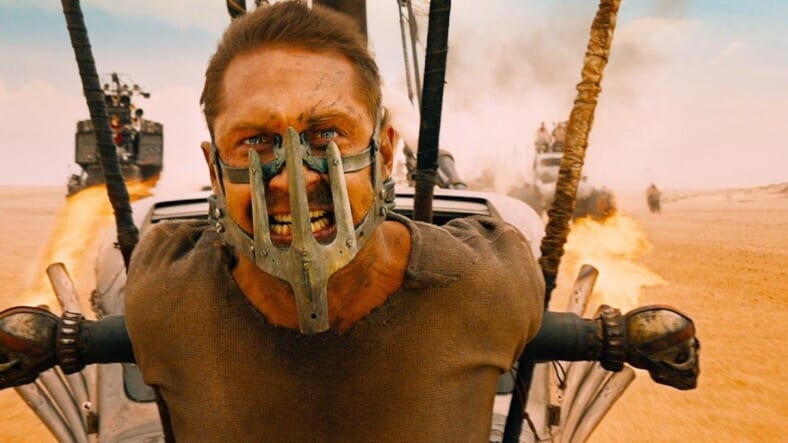 Warner Bros
Tom Hardy and Charlize Theron famously sparred on the set of Mad Max: Fury Road even if they played it nice on the obligatory press tour. What's more, George Miller said he intends to explore Furiosa's backstory in the sequel (potentially prequel), leaving Hardy's role in the franchise uncertain.
So, is George Miller siding with Charlize on some sort of on-set beef and kicking Hardy to the curb? After all, Furiosa turned out to be the more popular character of Fury Road.
Things appear to be looking good for Hardy's return, as he recently told The Wrap that he'll likely be back for the sequels. "Yes, I believe so!" he said enthusiastically. "I'm waiting for the call to come."
He is Mad Max, after all.
Unless no one has broken the tough news to Hardy, expect him to come back swinging in Wasteland, the tentative title of the next Mad Max installment. There's still no word on when production will begin.

Until then, you can ways watch the "Black and Chrome" version of Fury Road.