Inside The Lavish New 'Mad Men' Photo Book
Don Draper himself would approve of these never-before-seen shots from the iconic show.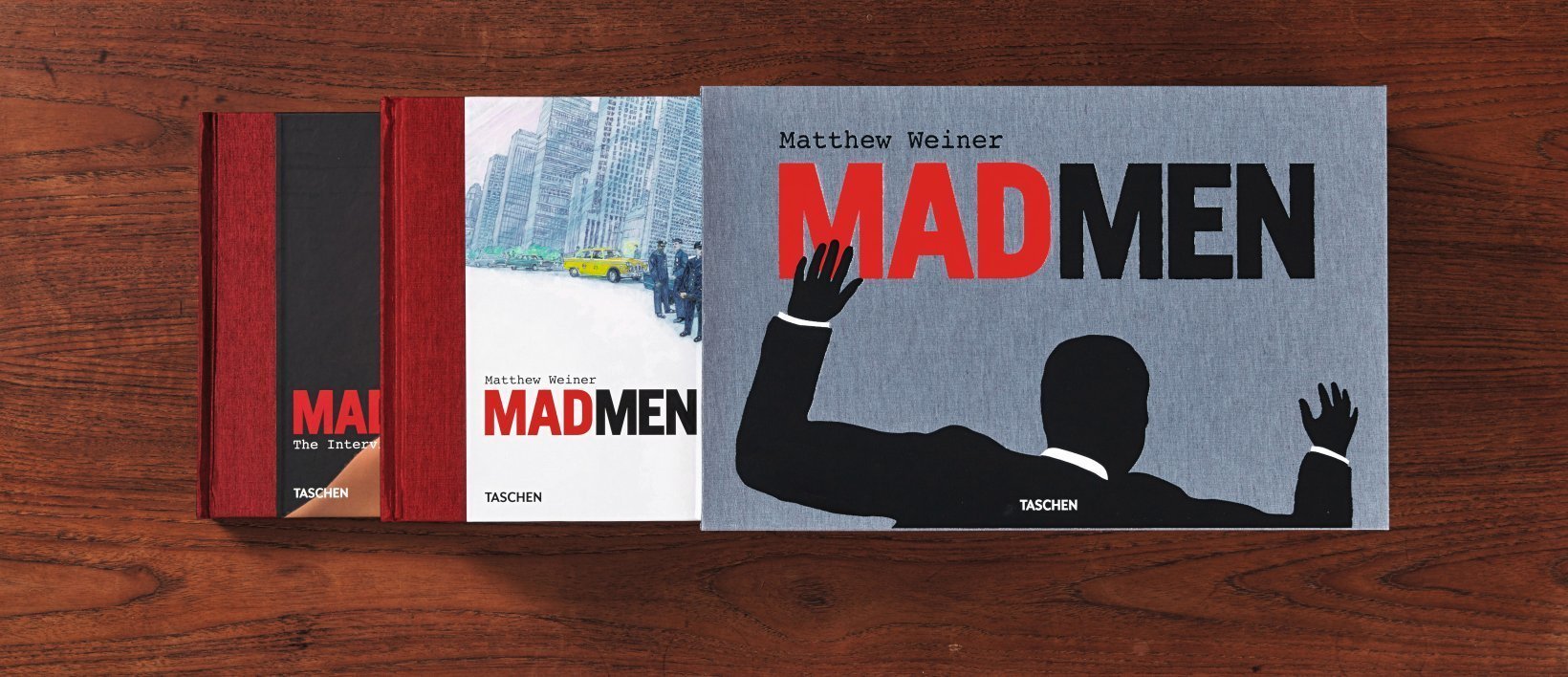 When Mad Men premiered on AMC in 2007, it was promptly celebrated as a landmark for cable television due to its layered historical insights and meticulously plotted sets and costume designs. Never before had a TV series so deeply immersed viewers into its setting—the cutthroat, martini-swilling, decidedly alpha male-dominated world of swinging '60s advertising.
The acclaimed show's incredible attention to detail and rich visual flair are encapsulated in a new photo book from TASCHEN. Curated by and featuring writing from showrunner Matthew Weiner, the Mad Men photo book is divided into two volumes: the first featuring stills from the series as well as memorable script excerpts and the second boasting set photos, production memorabilia, costume sketches, writers' notes and in-depth interviews with Weiner.
See some highlights, here:
Both Volumes 1 and 2, stacking up to a door-stopping 1,040 pages, are clothbound and sold together in a slipcase. Skim through some more of its beautiful pages below:
Now available through TASCHEN, the Mad Men photo book sells for $200. A special Art Edition, which counts seven volumes, complete scripts and Season 6 artwork signed by its designer Brian Sanders, goes for $850.