Watch the Ferrari-Trashing First Trailer for the 'Magnum P.I.' Reboot
He's still a fan of the Tigers, not so much mustaches.
It was only a matter of time.
Like we told you last fall, CBS is rebooting the classic '80s action series Magnum P.I., with Jay Hernandez stepping into Tom Selleck's iconic Detroit Tigers cap. And from the looks of the just-released first trailer, they might be doing the show justice.
In the reboot, which will premiere this fall, it appears Magnum goes through not one, not two but three Ferraris. He starts out with a 458 Spider (which gets shot up), moves on to the classic 308 GTS from the original series (which gets demolished and thrown off a cliff), and ends up in a brand-spanking-new Portofino. 
Not bad!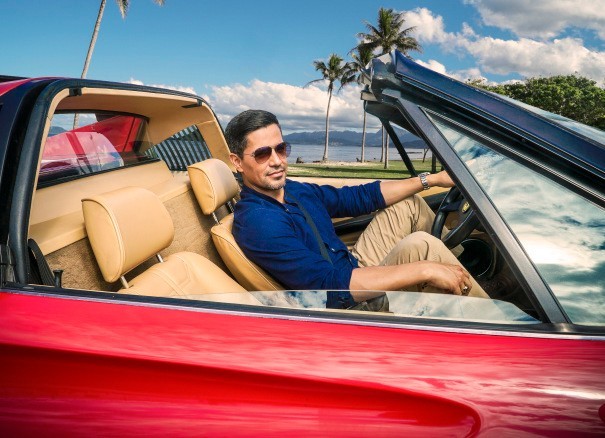 Here's the plot, per Variety: 
MAGNUM P.I. is a modern take on the classic series starring Jay Hernandez as Thomas Magnum, a decorated former Navy SEAL who, upon returning home from Afghanistan, repurposes his military skills to become a private investigator. A charming rogue, an American hero and a die-hard Detroit Tigers fan, Magnum has Juliet Higgins and her Dobermans to keep him in line, as well as his trusted buddies and fellow POW survivors TC and Rick when he needs back-up on a job.

With keys to a vintage Ferrari in one hand, aviator sunglasses in the other, and an Old Düsseldorf longneck chilling in the fridge, Thomas Magnum is back on the case! Peter Lenkov, Eric Guggenheim, Justin Lin, John Davis, John Fox and Danielle Woodrow are executive producers for CBS Television Studios in association with Universal Television. Lin directed the pilot from a script by Lenkov and Guggenheim.
Yes, old guys, Higgins is now a woman. Deal with it.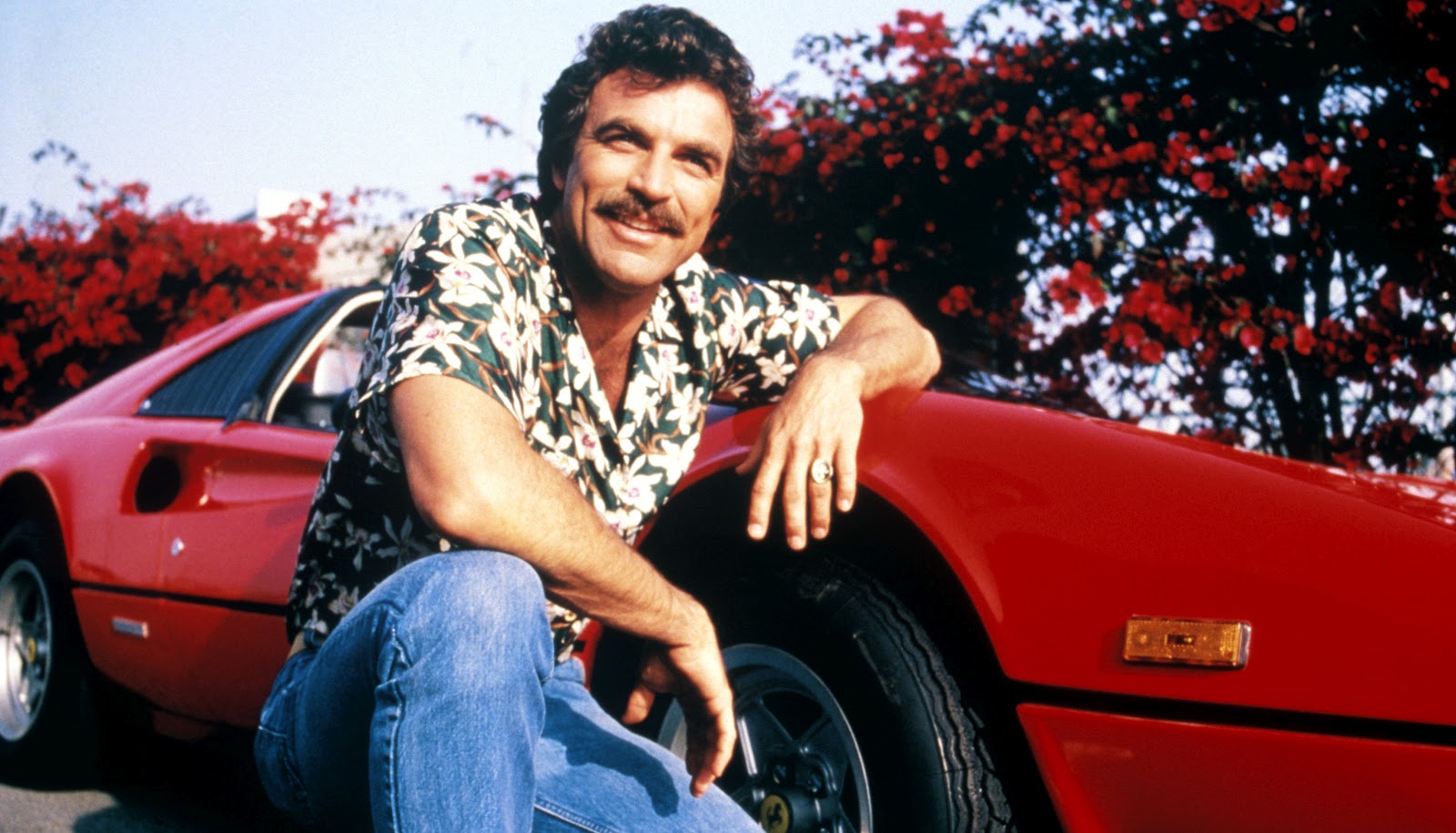 And if you're wondering what happened to the mustache, well, you're not the only one…