Maisie Williams Accidentally Revealed Who Dies in 'Game of Thrones' Season 7, So Read On If You Dare
We definitely didn't see this one coming…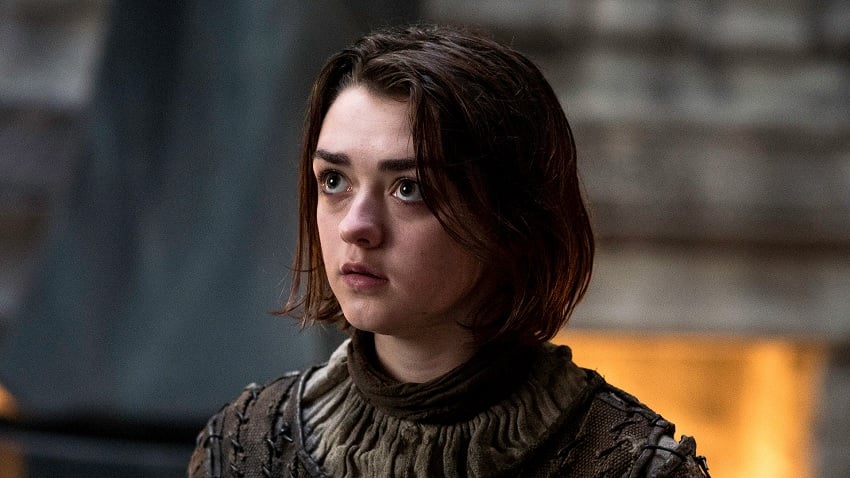 HBO
Not so long ago Maisie Williams—a.k.a. Arya Stark on HBO's monstrously popular sword and dragons epic Game of Thrones—couldn't help but drop a hint that some shit was going to hit the fan in Season 7.
That August 2016 tweet wasn't a spoiler, as Williams has said she doesn't like those, but it got fans' attention. 
However—a few days ago at the South By Southwest (SXSW) film festival, Williams dropped a bomb of a spoiler as if she couldn't help herself, though, leading to what sounds like a pretty awkward situation. 
This is your warning, by the way, in case you don't want any aspect of the show—which frequently differs from the George R.R. Martin novels upon which it is based—ruined for you. Don't read on.  
OK, are we cool? Let's get back to the spoiler. A member of the SXSW audience asked a GoT panel why Sophie Turner (Sansa Stark) had returned to her natural blonde from Sansa's trademark ginger locks.
"She's dead." Maisie Williams on why Sophie still has blonde hair (instead of red). The panel goes… awkwardly silent. #SXSW #GameofThrones

— The Storm: A LOST Rewatch Podcast (@StormPodcast) March 12, 2017
Williams seemed to bust out with an answer before she realized what she was doing, and said Turner made the change because "She's dead."
Uncomfortable silence reportedly followed, only to be broken by showrunner David Benioff, who apparently soothed the tension by telling Williams she shouldn't worry, audience members wouldn't break that unsung "no spoilers" rule followed by so many in the entertainment industry. 
Seems like he was wrong about that. 
Will Sansa really end up dead impaled on the sharp blade of a plot twist in the coming season? 
We'll find out for sure after Game of Thrones premieres on July 16.
h/t UNILAD