'Making A Murderer' Subject Steven Avery Files New Appeal
Avery is once again asking the court to reconsider his murder conviction.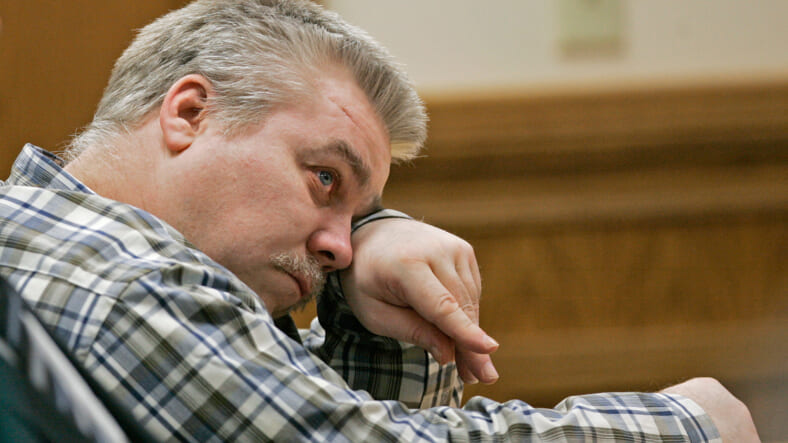 Another day, another potentially game-changing development in the murder trial at the center of the Netflix docuseries Making a Murderer: Steven Avery has filed a motion with the Wisconsin Court of Appeals challenging his conviction for the 2005 murder of Teresa Halbach.
Avery's appeal alleges that the search of his property, which extended over several days and yielded evidence that helped convince the jury he was responsible for the crime, was conducted without a legitimate warrant. He also claims that the jury pool was tainted by one juror who appeared to be hell-bent on getting a conviction and may have pressured other jurors to find Avery guilty.
The appeal motion is surprising for a couple of reasons: One is that, according to both the documentary and more recent news reports, Avery had exhausted all of his appeals. Still, he nonetheless petitioned the court as recently as last year, and was not successful. That appeal, like Monday's, was filed by Avery alone, though high-profile attorney Kathleen T. Zellner signed on to take his case last week. (The court documents are stamped with the date 1/11/2016, but signed by Avery on January 7.)
Also, when one original juror was excused for a family emergency early in the deliberations, the defense team was given an opportunity to call for a mistrial rather than have the juror replaced. They opted to proceed with a new juror. Whether or not that will have any bearing on Avery's latest appeal request remains to be seen.
This is purely speculative, but it's possible that new information or evidence regarding the allegedly poisonous juror came to light quite recently: In an appearance on The Today Show last week, Making a Murderer filmmakers Laura Ricciardi and Moira Demos said they had been approached by a juror who helped convict Avery and who has since had a change of heart.
"We were contacted by one of the juror who sat through the trial…they told us that they believe Steven Avery was not proven guilty," Ricciardi said.
h/t Daily Beast