Marilyn Manson and Trent Reznor's Long Feud Is Finally Over
Fingers crossed for a kick-ass collaboration between these two.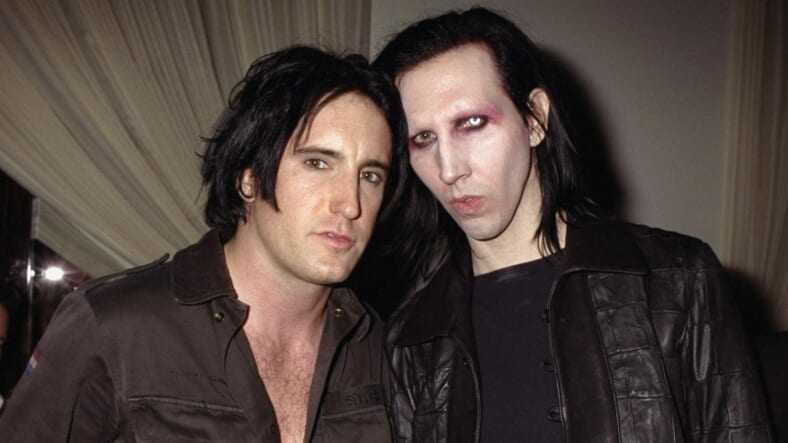 Photo: Getty Images
Praise the Lord—or Satan, perhaps—because Marilyn Manson and Trent Reznor have finally squashed a decades-old beef. 
First, a little history. Consequence of Sound sums it up nicely: 
For years, bad blood existed between Manson and Reznor, who had a hand in producing his first two studio albums. Part of their beef stemmed from Manson's belief that Reznor had destroyed the master tapes, but that turned out to be untrue.

For his part, Reznor said excessive use of drugs and alcohol had turned Manson into "a dopey clown."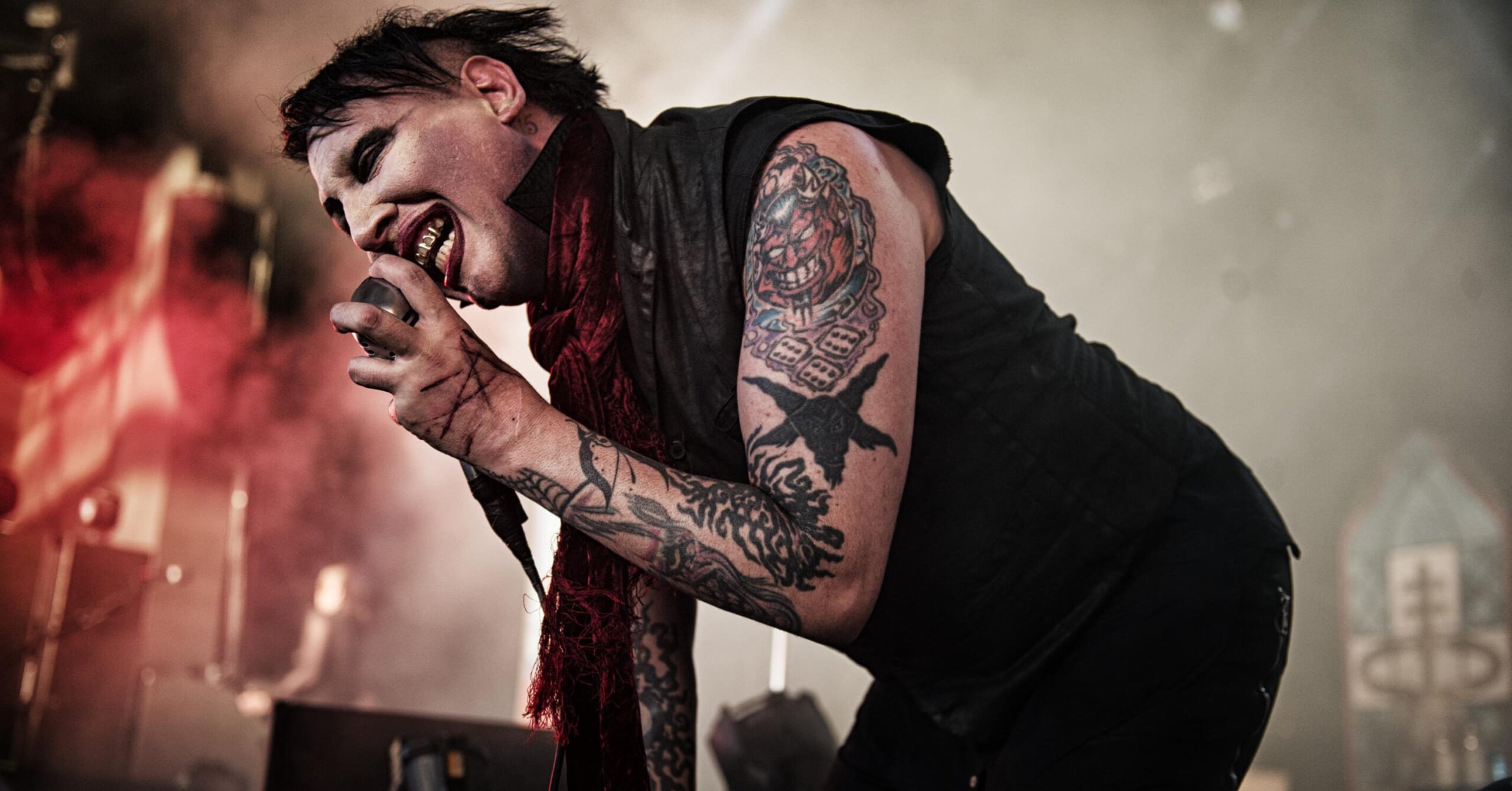 HARSH. But hey, it wouldn't have been the first time booze and/or drugs has driven a wedge between hard rockin' bros (we're looking at you, original Metallica guitarist Dave Mustaine and the rest of the band). 
But apparently that's all ancient history now. On Thursday's episode of Marc Maron's WTF podcast, the self-proclaimed "God of Fuck" revealed that his longstanding feud with Reznor is finally finished. 
"I talked to him recently," Manson said. "I really liked all the things he did on Twin Peaks…I'm not on bad terms with Trent at all."   
Manson–who, truth be told seemed a little loopy during his chat with Maron–also alluded to the substance abuse issues Reznor previously mentioned. 

"A lot of it was really anger and drug-related and just confusion…mostly record labels fucking with us."  
In a September interview with British deejay Zane Lowe, Manson said that watching their scenes in HBO's The Defiant Ones prompted him reconnect with Reznor. 
"Even if it pisses me off that music's not dangerous anymore," Manson said, "it reminds me of how great you were and I was and that era.'" Awww.  
Hopefully, it doesn't take Manson as long to recover from his on-stage accident as it did to make amends with Trent. 
"The Beautiful People" singer is currently at his LA home recovering from a broken fibula, but plans to get back on stage November 5. See his website for full details. 
Whether he'll ever reconcile with that "piece of shit" Justin Bieber remains to be seen.  
h/t: Uproxx