Gaze Upon Erotic Photographer Marc Lagrange's Sultry Body of Work
Check out this sizzling, NSFW sneak peek at this new book 'Diamonds & Pearls'…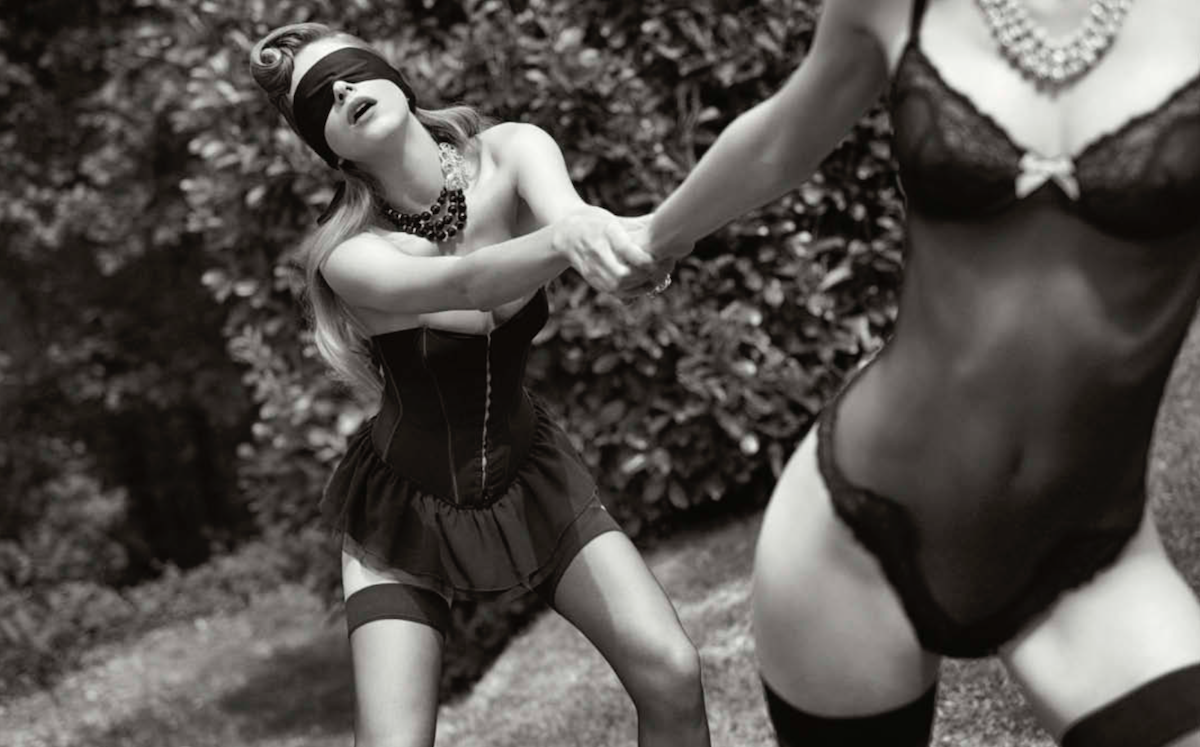 When photographer Marc Lagrange passed away in 2015 at just 58, the art world lost an epic talent. Born in what was then called the Belgian Congo, he trainer as an engineer, and lived and work in Belgium. 
Lagrange turned to photography as a second act, honing the craft of large-format Polaroid imagery. Inspired by old-school maestros like Irving Penn and filmmaker David Lynch, Lagrange brought his highly trained, scientific mind to the studio, creating portraits that evoke fairy tales with more than a hint of suspense. 
For Lagrange, life was an epic, poetic costume drama. In Snow White, for example, a group of tuxedoed gentlemen feast around a nude sleeping beauty; in The Last Supper, semiclad models cavort on an elegantly set banquet table.
Although Lagrange completed projects for commercial clients, including the heritage leather goods brand Delvaux, his first love was fine art, and his pictures bring to mind works by Northern European old masters. 
In his book, Diamonds & Pearls, published by the New York house teNeues, Lagrange is at his stylized best, less voyeur than master of the fantastical. The lowering chandeliers, decadent tiled palaces, vintage cars, and abundance of dark tones in his images suggest a rarified world. 
His models appear draped in jewels, voluptuous, mysterious—and acutely aware of their own power. 
Diamonds & Pearls is available through teNeues for $95.