Margot Robbie Threw a Punch at Alexander Skarsgård During Their 'Tarzan' Sex Scene
Maybe he deserved it?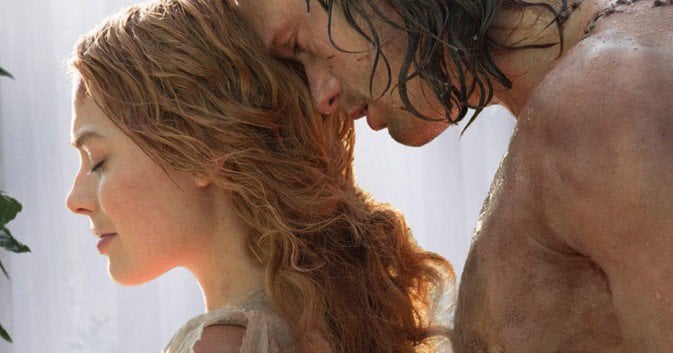 ICYMI, superhumanly beautiful people Margot Robbie and Alexander Skarsgård are co-starring in an upcoming Tarzan & Jane movie, The Legend of Tarzan, directed by Harry Potter and the Deathly Hallows' David Yates. And apparently Robbie got a little aggressive while filming a sex scene in the Congo.
"They're doing this love scene together, and I said [to Robbie], 'Just slap Alex while you're making love, just kind of give him a punch,'" Yates told EW. "It was sort of an earthy, sensual moment of her enjoying sex with Alex, and the only bruise he picked up during the entire shoot was probably that punch from Margot. Which says a lot about her feistiness."
The filmmakers have modernized the Jane character to make her less damsel-y and more badass.
"It was very important that we didn't want it to feel archaic or dated, where it's like, tough guy has to save the poor girl," Skarsgård told EW. "You have to feel that she's strong and independent, and when you cast Margot, you'll definitely get that."
We'll find out for sure when The Legend of Tarzan is released on July 1st.