Mark Hamill and Carrie Fisher Made Out 'Like Teenagers' While Filming 'Star Wars'
Everyone hooked up except for C-3PO and R2-D2.
Screengrab/Lucasfilm
By now Star Wars fans know that Carrie Fisher and Harrison Ford had an intense romance while making Star Wars. Fisher wrote about the affair in her memoir, mentioning that Mark Hamill even came close to catching them in the act.
In a recent interview with The Guardian, Hamill admitted that he never knew what was going on between Ford and Fisher.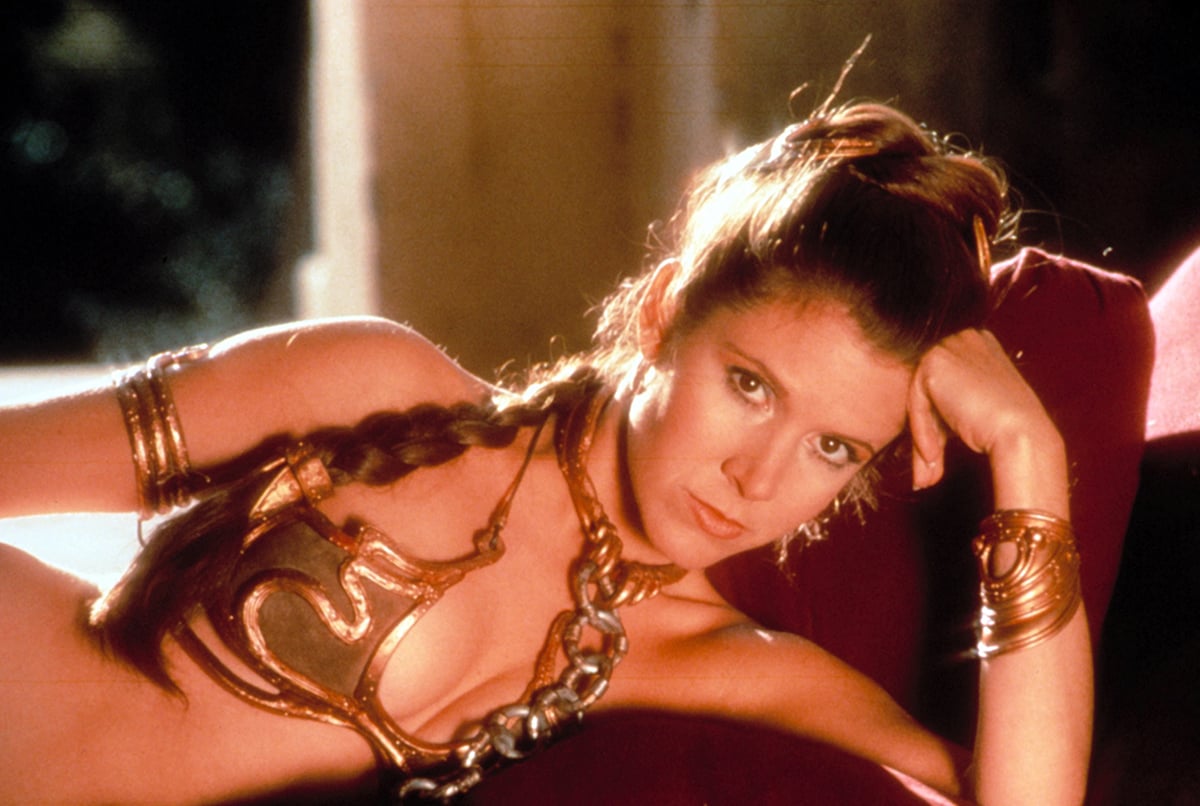 He also revealed that he and his character's on-screen sister had a thing of their own:
"Carrie and I were attracted to one another, but I knew from previous jobs that it would have been a bad idea [to get involved with someone on set]. But Carrie and I found pretexts.

I remember one time – I'm sure alcohol was involved – we were talking about kissing techniques. I said: 'Well, I think I'm a fairly good kisser. I like to let the women come to me rather than be aggressive.' And she said: 'What do you mean?' Well, next thing you know we're making out like teenagers!"
While you're trying to make yourself forget the pair played siblings, know that the make-out session had a surprising and funny ending.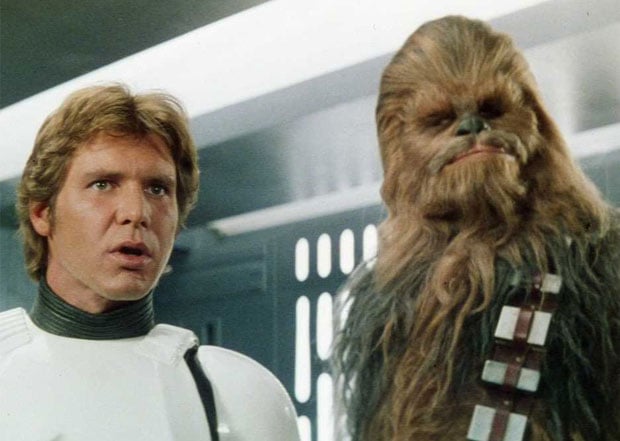 "We were all over each other," Hamill told the Guardian, "But the one thing that drew Carrie and me back from the precipice was we kind of became aware of what we were doing and just burst out laughing. Which was unfortunate for me because the rocket launch sequence had been initiated." 
Fisher was known for her public honesty about everything—her sex life, addictions, you name it. But she never let this one slip. 
Hamill's hilarious take on the story indicates it was ultimately no big deal. 
But—the fact Luke and Leia were brother and sister wasn't revealed till Return of the Jedi. 
We imagine seeing that in the script for the third movie was awkward as hell for both of them.