Martin Scorsese's 'The Irishman', Starring Robert DeNiro and Al Pacino, Is Coming To Netflix
"As far back as I can remember, I always wanted to be on Netflix."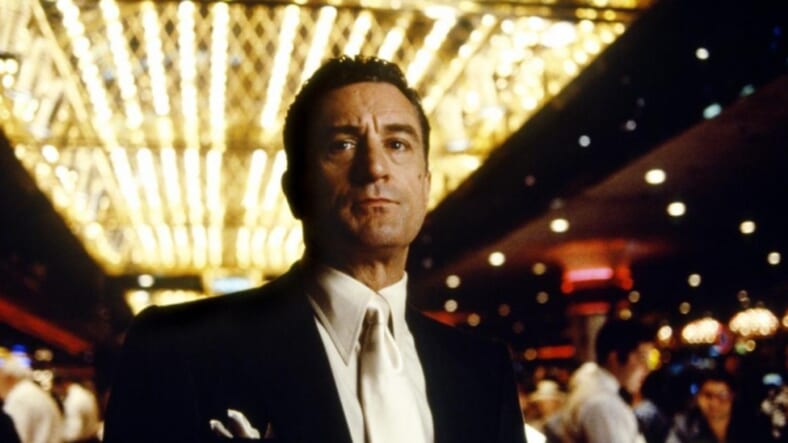 (Photo: YouTube)
Could Martin Scorsese's next mob movie premiere on Netflix instead of in movie theaters? It's not as crazy as you might think. 
Scorsese's highly-anticipated The Irishman has been acquired by Netflix to release to its 93 million subscribers across 190 countries, reports IndieWire.
The implications of the decision are enormous, with IndieWire touting it as "a sign of the ongoing power shift in Hollywood." It will also allow Scorsese more creative license as well as more leeway with screen time—an obstacle that has dogged Scorsese's epic productions in the past.
" tml-embed-width="640″ tml-embed-height="430″ tml-render-layout="inline
The movie was going to be backed by Paramount Pictures, but with its 12-year chairman Brad Grey heading out the door, Scorsese's team put together another package. As someone close to the deal put it, "Scorsese's movie is a risky deal, and Paramount is not in the position to take risks. This way, he can make the project he wants."
Despite the disruption, The Irishman will be good ol' fashioned Scorsese caper. The film is based on the true-crime Charles Brandt novel I Heard You Paint Houses, which recounts the real deathbed story of mobster Frank "The Irishman" Sheeran, who claimed to know the fate of Jimmy Hoffa, the labor union leader who mysteriously disappeared in 1975. 
De Niro will star alongside his Goodfellas co-star Joe Pesci and first-time Scorsese actor Al Pacino–and that's already one hell  of a cast. While DeNiro and Pesci have worked together numerous times on Scorsese projects, the only time DeNiro and Pacino shared the big screen was in Michael Mann's 1995 heist movie Heat. 
Scorsese and De Niro first worked together on 1973's Mean Streets, followed by Taxi Driver, New York, New York, Raging Bull, The King of Comedy, Goodfellas, Cape Fear and Casino.
Also noteworthy, De Niro will reportedly be digitally de-aged à la Benjamin Button to as young as his twenties. It will be a tremendous feat of technology given that De Niro is already 73 years old. 
The Irishman is currently eyeing a 2019 release date.