Marvel Just Confirmed The Guardians of the Galaxy Will Join The Avengers in 'Infinity War'
It's all coming together.
In a behind-the-scenes video uploaded Friday night Marvel Entertainment confirmed they're working on the ultimate franchise film: Avengers: Infinity War. As the video makes clear, everyone is coming to the party this time—in addition to the Avengers, the Guardians of the Galaxy and Spider Man are on tap as well.
Marvel's iconic superhero teams will need to be at the top of their game, after all. The video reveals that the big bad in Infinity War is Thanos, the most powerful villain any of the the characters have ever faced. 
The teaser also underscores that we've been watching interlinked episodes in a long-running, epic series all along, and everything has been leading here. In the Infinity series of comics Thanos is an evil, godlike entity seeking ultimate power in the form of the Infinity Gauntlet, which could give him the ability to essentially rule the universe.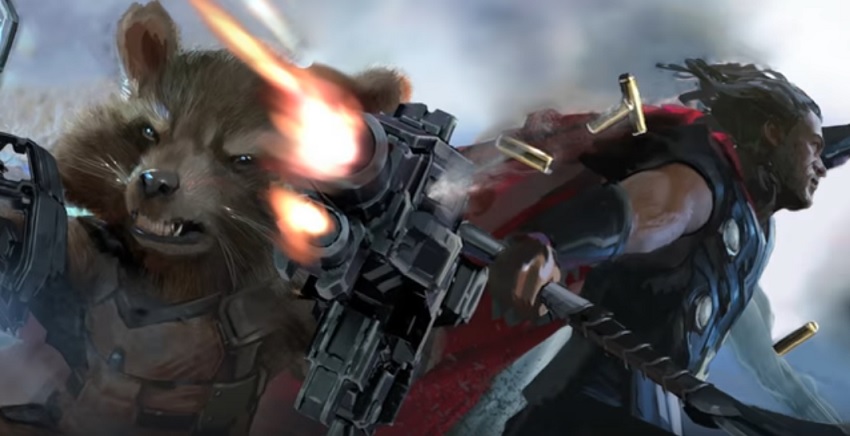 Naturally this look behind the scenes at Pinewood Studios in Atlanta amps up anticipation for Infinity War, but the concept art depicting Rocket Raccoon fighting alongside Thor would've been enough by itself to stoke excitement about the movie. 
Avengers: Infinity War blasts its way into movie theaters on May 4, 2018.
h/t Polygon