Here's Everything Coming and Going From Netflix in May
Strap in for action-packed flicks like 'Only God Forgives' and 'The Bourne Ultimatum.'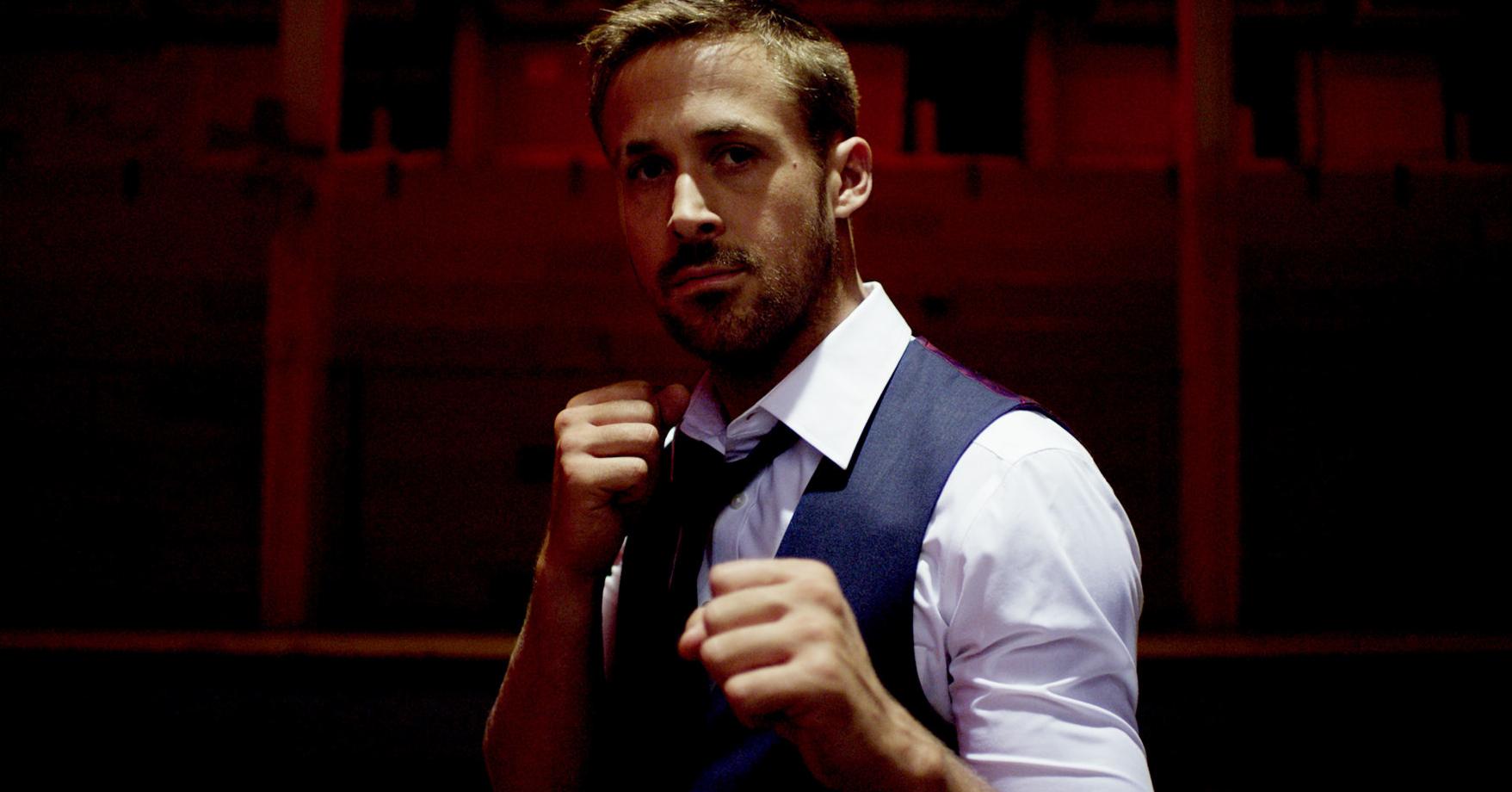 RADiUS-TWC
Spring has finally sprung, but Netflix's awesome adds for the month of May might just keep you glued to the couch.
Edge-of-your-seat action movies including The Bourne Ultimatum, Wanted, and the neo-noir psychological thriller Only God Forgives are all coming to the streaming service. 
Lighter fare includes two sure-to-be entertaining interviews from Tina Fey and Howard Stern courtesy of the Netflix original series My Next Guest Needs No Introduction With David Letterman and Judd Apatow's acclaimed sex comedy, The 40-Year-Old Virgin. 
If you want to see Goodfellas for the fiftieth time, do it before Martin Scorsese's mob masterpiece departs. The same goes for The Hurt Locker and Talladega Nights: The Ballad of Ricky Bobby. 
Below, see the full list of titles coming and going from Netflix: 
AVAILABLE MAY 1
27: Gone Too Soon
A Life of Its Own: The Truth About Medical Marijuana
Amelie
Beautiful Girls
Darc
God's Own Country
Hachi: A Dog's Tale
Harold & Kumar Escape from Guantanamo Bay
Hellboy II: The Golden Army
High School Musical 3: Senior Year
John Mulaney: Kid Gorgeous Live at Radio City — NETFLIX ORIGINAL
Mr. Woodcock
My Perfect Romance
Pocoyo & Cars
Pocoyo & The Space Circus
Queens of Comedy: Season 1
Reasonable Doubt
Red Dragon
Scream 2
Shrek
Simon: Season 1
Sliding Doors
Sometimes — NETFLIX FILM
The Bourne Ultimatum
The Carter Effect
The Clapper
The Reaping
The Strange Name Movie
Yu-Gi-Oh! Arc-V: Season 2
AVAILABLE MAY 2
Jailbreak
AVAILABLE MAY 3
Barbie Dreamhouse Adventures: Season 1
AVAILABLE MAY 4
A Little Help with Carol Burnett — NETFLIX ORIGINAL
Anon — NETFLIX FILM
Busted!: Season 1 — NETFLIX ORIGINAL
Dear White People: Volume 2 — NETFLIX ORIGINAL
End Game — NETFLIX ORIGINAL
Forgive Us Our Debts — NETFLIX FILM
Kong: King of the Apes: Season 2 — NETFLIX ORIGINAL
Lo más sencillo es complicarlo todo
Manhunt — NETFLIX FILM
My Next Guest Needs No Introduction With David Letterman: Tina Fey — NETFLIX ORIGINAL
No Estoy Loca
The Rain: Season 1 — NETFLIX ORIGINAL
AVAILABLE MAY 5
Faces Places
AVAILABLE MAY 6
The Joel McHale Show with Joel McHale (Every Sunday) — NETFLIX ORIGINAL
AVAILABLE MAY 8
Desolation
Hari Kondabolu: Warn Your Relatives — NETFLIX ORIGINAL
AVAILABLE MAY 9
Dirty Girl
AVAILABLE MAY 11
Bill Nye Saves the World: Season 3 — NETFLIX ORIGINAL
Evil Genius: the True Story of America's Most Diabolical Bank Heist — NETFLIX ORIGINAL
Spirit Riding Free: Season 5 — NETFLIX ORIGINAL
The Kissing Booth — NETFLIX FILM
The Who Was? Show: Season 1 — NETFLIX ORIGINAL
AVAILABLE MAY 13
Ali Wong: Hard Knock Wife — NETFLIX ORIGINAL
AVAILABLE MAY 14
The Phantom of the Opera
AVAILABLE MAY 15
Girlfriends' Guide to Divorce: Season 4
Grand Designs: Seasons 13 – 14
Only God Forgives
The Game 365: Seasons 15 – 16
AVAILABLE MAY 16
89
Mamma Mia!
The 40-Year-Old Virgin
The Kingdom
Wanted
AVAILABLE MAY 18
Cargo — NETFLIX FILM
Catching Feelings — NETFLIX FILM
Inspector Gadget: Season 4 — NETFLIX ORIGINAL
AVAILABLE MAY 19
Bridge to Terabithia
Disney's Scandal: Season 7
Small Town Crime
AVAILABLE MAY 20
Some Kind of Beautiful
AVAILABLE MAY 21
Señora Acero: Season 4
AVAILABLE MAY 22
Mob Psycho 100: Season 1 — NETFLIX ORIGINAL
Shooter: Season 2
Terrace House: Opening New Doors: Part 2 — NETFLIX ORIGINAL
Tig Notaro Happy To Be Here — NETFLIX ORIGINAL
AVAILABLE MAY 23
Explained — NETFLIX ORIGINAL
AVAILABLE MAY 24
Fauda: Season 2 — NETFLIX ORIGINAL
Survivors Guide to Prison
AVAILABLE MAY 25
Ibiza — NETFLIX FILM
Steve Martin and Martin Short: An Evening You Will Forget for the Rest of Your Life — NETFLIX ORIGINAL
The Toys That Made Us: Season 2 — NETFLIX ORIGINAL
Trollhunters: Part 3 — NETFLIX ORIGINAL
AVAILABLE MAY 26
Sara's Notebook — NETFLIX FILM
AVAILABLE MAY 27
The Break with Michelle Wolf — NETFLIX ORIGINAL
AVAILABLE MAY 29
Disney·Pixar's Coco
AVAILABLE MAY 30
Unbreakable Kimmy Schmidt: Season 4 — NETFLIX ORIGINAL
AVAILABLE MAY 31
Bombshell: The Hedy Lamarr Story
My Next Guest Needs No Introduction With David Letterman: Howard Stern — NETFLIX ORIGINAL
MAY: TBA
Arrow: Season 6
Dynasty: Season 1
Riverdale: Season 2
Supernatural: Season 13
The Flash: Season 4
LEAVING MAY 1
Bridget Jones's Diary
Casper
Chappie
Charlotte's Web
Field of Dreams
GoodFellas
Ocean's Eleven
Sahara
Silent Hill
The Exorcism of Emily Rose
The Hurt Locker
To Rome With Love
To Wong Foo, Thanks for Everything! Julie Newmar
LEAVING MAY 2
12 Dates of Christmas
Beauty & the Briefcase
Cadet Kelly
Camp Rock
Camp Rock 2: The Final Jam
Cow Belles
Cyberbully
Disney's The Cheetah Girls
Disney's The Cheetah Girls 2
Disney's The Cheetah Girls: One World
Frenemies
Geek Charming
Good Luck Charlie: It's Christmas
Hello Sister, Goodbye Life
High School Musical
High School Musical 2
Jump In!
Lemonade Mouth
Little Einsteins: Seasons 1 – 2
My Fake Fiancé
Phineas and Ferb the Movie: Across the 2nd Dimension
Phineas and Ferb: Seasons 1 – 4
Princess Protection Program
Princess: A Modern Fairytale
Read It and Weep
Revenge of the Bridesmaids
Sharpay's Fabulous Adventure
Special Agent Oso: Seasons 1 – 2
StarStruck
Teen Spirit
The Secret Life of the American Teenager: Seasons 1 – 5
Wendy Wu: Homecoming Warrior
Wizards of Waverly Place: The Movie
LEAVING MAY 7
The Host
LEAVING MAY 12
Talladega Nights: The Ballad of Ricky Bobby
LEAVING MAY 30
Disney's The Jungle Book