The Latest 'Mayans M.C.' Trailer Is Made for 'Sons of Anarchy' Superfans
Watch Marcus Alvarez pays respect to Jax Teller.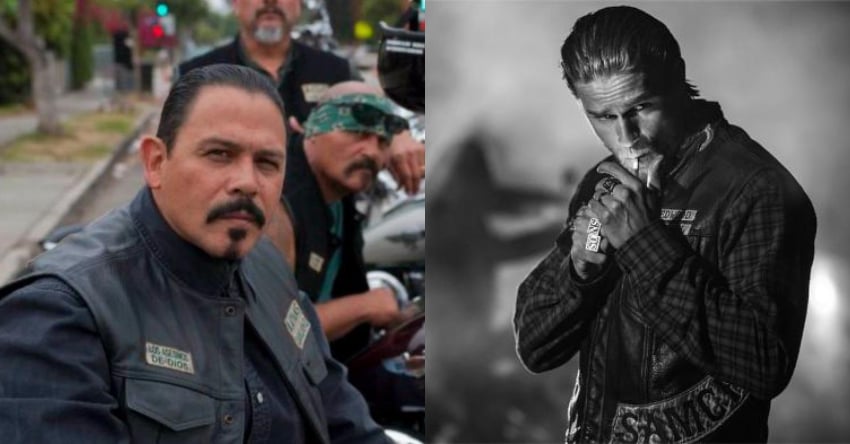 FX
https://www.youtube.com/watch?v=EfM_U3aLAOE
With less than two months left until the premiere of Mayans M.C., FX has released yet another trailer for the much-hyped Sons of Anarchy spinoff. 
Not a work is uttered as members of the Latino motorcycle gang pay their respects at the roadside grave of Jax Teller—the former SAMCRO pres who killed himself in the series finale of the original show—before riding their hogs off into the distance. 
If there was any remaining hope that Charlie Hunnam might reprise his starring role in Mayans M.C., the "post-Jax Teller" setting indicates that it'll have to be in a flashback sequence. 
Set in a post-Jax Teller world, EZ Reyes is a prospect in the Mayans M.C. charter on the Cali/Mexi border. Now, EZ must carve out his new identity in a town where he once was the golden boy with the American Dream in his grasp.
Earlier this week, series creator Kurt Sutter further teased fans with a behind-the-scenes photo. 
"New week, same attitude: club business," Sutter wrote.
Get ready to take a wild ride with Marcus Alvarez and co. when Mayans M.C. premieres on FX on September 4. Until then, you can watch all previous teasers below: 
https://www.youtube.com/watch?v=n8NMH8rSncghttps://www.youtube.com/watch?v=PbdZT-MXj9khttps://www.youtube.com/watch?v=EOuzyMt9Vxchttps://www.youtube.com/watch?v=qdTUqZSgQ0Yhttps://www.youtube.com/watch?v=yTuj1JwT1achttps://www.youtube.com/watch?v=njO6NGUpaYEhttps://www.youtube.com/watch?v=z7HhvZkh7F4