Meet Former 'Miss Earth' Anna-Lisa Christiane
This New Zealand native is absolutely killing it.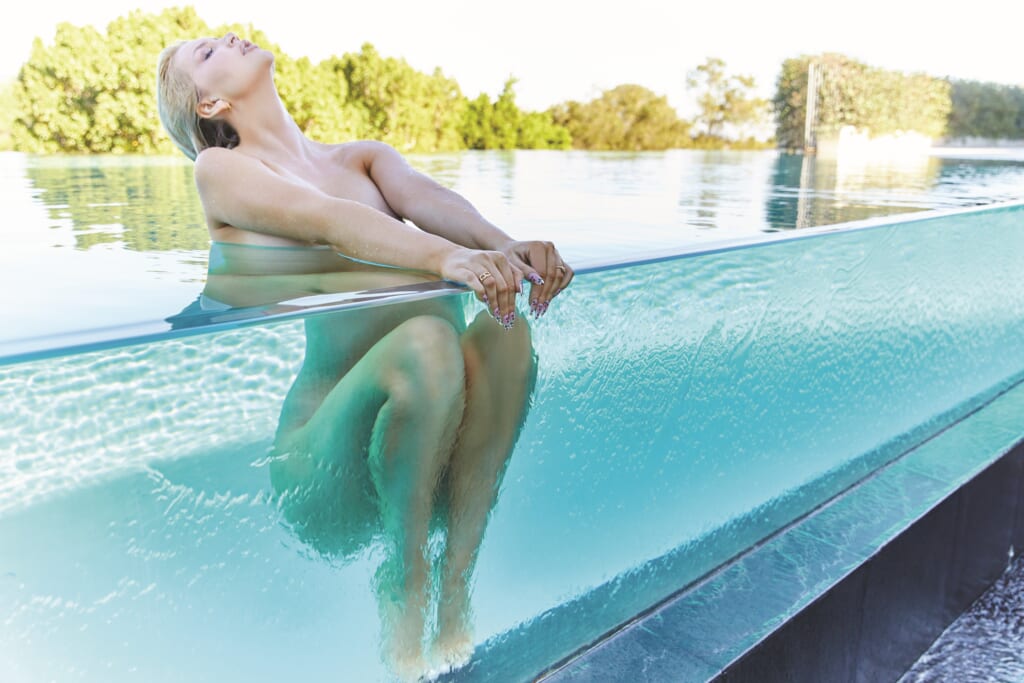 It's no surprise that a woman like Anna-Lisa Christiane would one day find herself strutting runways in New York and Paris, but addressing the U.N.? At the age of 19? Didn't seem like it was in the cards. And yet there she was in Austria discussing climate change with an august body of world diplomats.
"If I could speak at the U.N. at 19, if I could travel to Austria or Thailand alone at this age and have such a great time, what else can I do?" she asks, reflecting on a transformative experience that came as a result of her winning the title of Miss Earth 2015, a beauty pageant that advocates for environmental awareness, conservation and social responsibility.
"After the pageant I felt like I was really confident and could speak in public. It shaped me to feel like a confident woman. It gave me that outlook that I could take on the world."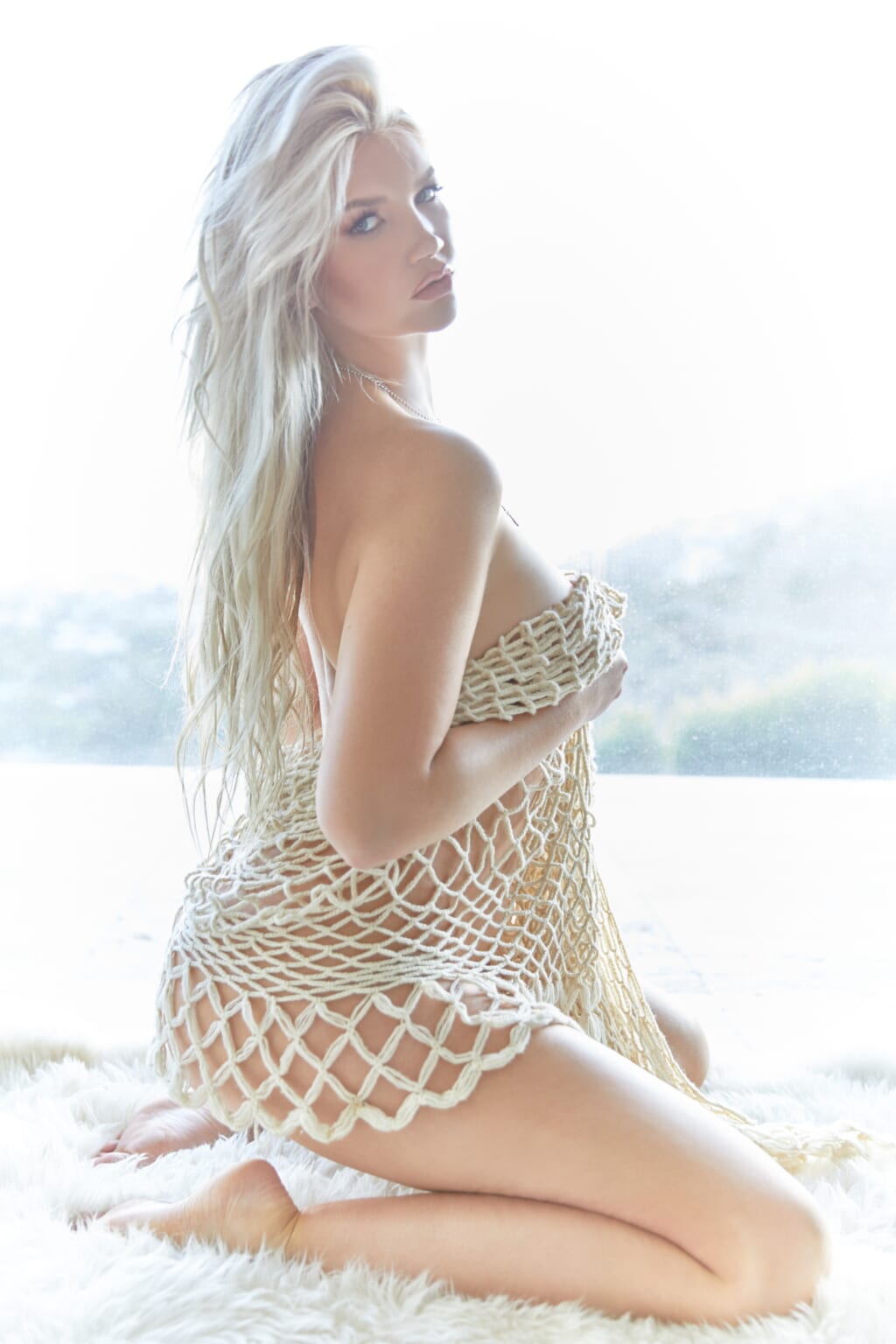 She never thought it could happen to her, a local girl from Wellington, New Zealand, who grew up chilling on the black beaches of New Plymouth in the western region of Taranaki, and worked as a shopgirl in a Wellington mall. With looks to die for and standing 5'11", she heard it often: "you should become a model."
But few women, no matter how beautiful, think they have a shot at a dream like that. It was when she heard it from a scout from Red 11 Model Management that she started to take it seriously.
"I've always been confident, I'm not insecure about myself. But it was a shock. But I was lucky to have this person come in," she says, looking back on a pivotal point in her life. "I'm from a small island. How can I model? It was such a wild concept for me. When I was in high school I always thought I had to escape to America to become an actress or a model. But I never thought it could start in New Zealand."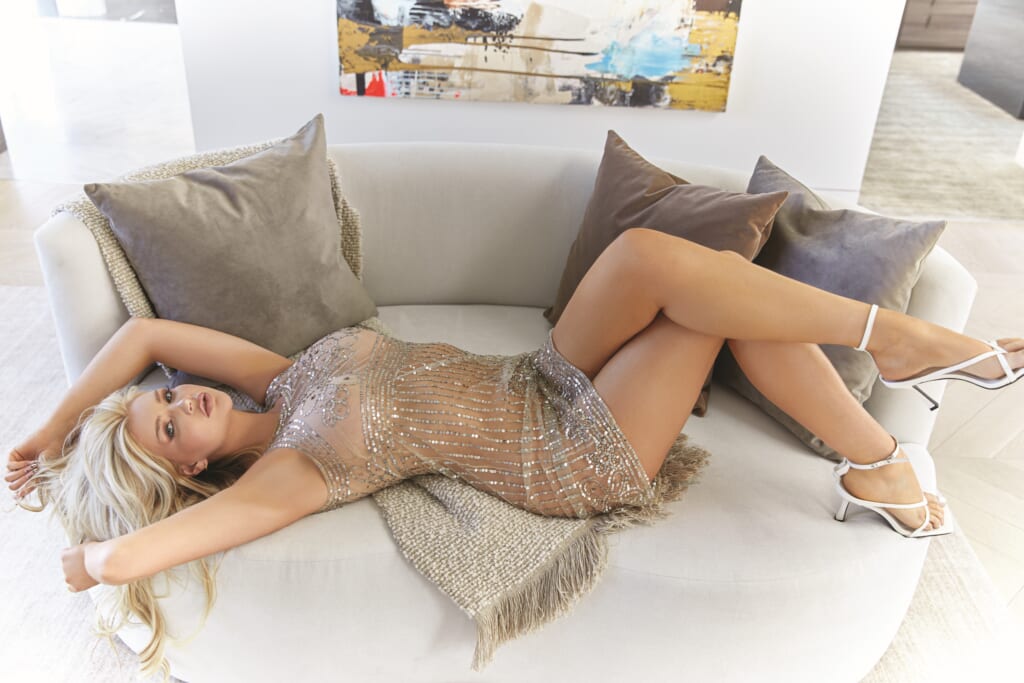 With contracts throughout Asia, Red 11 found steady work for the 19-year-old beauty. Traveling the world and getting handsomely paid for it was a whole lot better than working in a mall and studying for a degree. So, at the age of 21, she saved up her modeling money and moved to the U.S., first the Koreatown section of LA, then New York.
"I was living in a model apartment in New York City with three bunk beds in one room. I was living in a house with six or seven girls at one point, crammed into a two-bedroom apartment. That was a real experience," she recalls of conditions some guys would consider heaven. "It was definitely a culture shock." Modeling is all well and good, but Anna-Lisa chafed at the idea of others controlling her look. Becoming an influencer provided a platform that allowed her to shape her image and celebrate her for being her.
"Agencies are telling you you have to be skinny, you have to lose weight. I wasn't eating much and losing so much weight, I didn't feel sexy. Whereas being an influencer, if people are going to book you it's because they like the image you've created and the branding. They like your look. It's all an extension of you. When you're a model, you're an extension of someone else and what they're looking for."
Show business seems like her obvious next step, following a racy single released on Spotify. Like her music career, her film career is still in its nascent stages. On her first audition she landed the titular role of Yehenara in a 2021 movie called Heroine Yehenara, in which she plays a concubine who rises to power in 19th-century China.
"In that movie I was the Empress of China," she laughs about a role she landed despite her obviously western look. For her performance as a power-hungry despot she underwent sword and weapons training. "It sounds crazy, but I was a bad bitch. I was killing people and stuff like that." She's now been to over 23 countries, including her favorite destination, the Bahamas. "The people on this island are even more warm and happy than I've seen anywhere else," she says. Having grown up on an island she relates to the lifestyle.
This November, she'll treat herself to a trip to the Maldives for her birthday. Other destinations on her bucket list include Africa, where she hopes to go on safari, as well as Switzerland and Iceland. "I've been to Iceland twice and I still haven't seen the Northern Lights. I'm going to go back [and see them] if it takes me five times. I love it."
Instead of jetting off to the usual modeling locations—Paris, London, Milan—as an influencer she can choose where to shoot, giving her full autonomy over her travel schedule. Ironically, her focus on influencing has led to even more modeling gigs. But most gratifying is when she lands on a magazine cover. As a model, her name would not appear. But as an influencer it would be imperative, and Anna-Lisa couldn't be happier. "It kind of feels good to be recognized."