Meet the Star of 'Marvel's Iron Fist'
Ser Loras Tyrell from 'Game of Thrones' has a new role to play.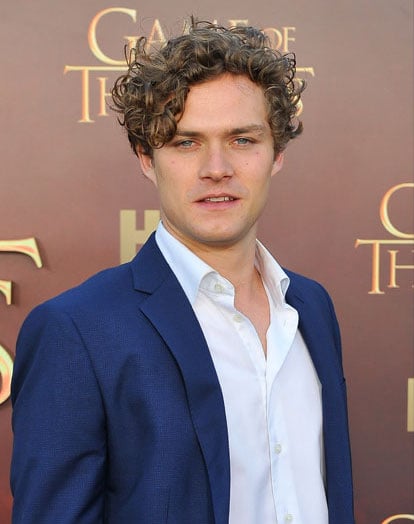 Following casting rumors earlier this month, Finn Jones has been confirmed to officially star as the titlular character in Netflix's latest superhero series, Marvel's Iron Fist. 
Finn will play Daniel Rand, "who returns to New York City after being missing for years. He fights against the criminal element corrupting New York City with his incredible kung-fu mastery and ability to summon the awesome power of the fiery Iron Fist," said Marvel in their official statement. They also included this tweet with the series' very first promotional image:
For those unfamiliar with the comic storyline, Rand travels to the mystical city of K'un-L'un at an early age with his family, when tragedy strikes and he is forced to live out his life with K'un-L'un's ruler. There, he trains in martial arts and learns how to control the power of the Iron Fist. Marvel's Iron Fist will pick up right when Daniel returns to New York full prepared to protect his city.
27-year-old Finn Jones is most notable for his role as Ser Loras Tyrell in HBO's Game of Thrones, which is going into its sixth season next month. The casting confirmation of the up-and-coming English actor spurred some controversy at first, with several fans expressing that an Asian-American actor should play the role of Daniel Rand.
Executive Producer Jeph Loeb believes they've found their hero in the form of Jones, saying, "Finn wonderfully blends confidence with vulnerability, making him the perfect choice as he struggles to find his place in the world" in his Marvel statement. "Now that we've found our Danny Rand, we've completed our principal cast for the upcoming Defenders on Netflix and we are thrilled to continue to show audiences unexplored corners of the Marvel Universe."
Marvel has yet to provide a release date for Iron Fist.