Megan Fox Might Play Poison Ivy Alongside Margot Robbie's Harley Quinn in 'Gotham City Sirens'
She could really fill out that costume…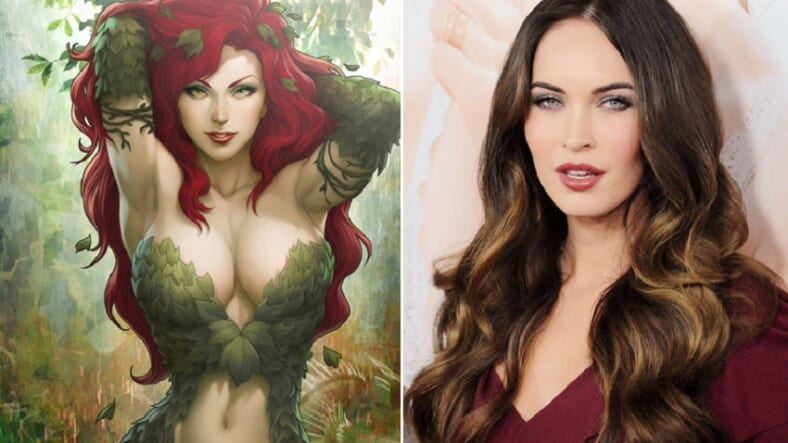 Megan Fox: Maxim
The news that Margot Robbie's Harley Quinn will get her own feature in the form of Gotham City Sirens was exciting enough to get the rumor mill running and fire up the loins of comic book geeks everywhere. 
And as far as rumors go, this one is both thrilling and apparently pretty solid — there is ample evidence that Megan Fox may eventually be tapped to play DC villain Poison Ivy in the film. 
Fan site Bleeding Cool reports:
[Fox] has expressed an interest in playing Poison Ivy before. That or Red Sonja.

Lastly, and why we are really writing this article, Fox has been ordering comic books online, Very specific ones. I have been shown hard evidence that she has ordered pre-52 Harley Quinn comics that feature Poison Ivy, sent to her Warner Studios address.
That is not evidence that would hold up in the comic book movie enthusiast court of law (if there was such a thing), but it's damned intriguing. Let's face it: if the most recent designs of the character are any indication, Fox would be perfect (see above). 
The last actor to take on Poison Ivy was Uma Thurman, who played the role of the poison-lipped baddie in the best-forgotten 1997 Joel Schumacher stinker Batman & Robin.
We hope this rumor is more than just a passing thing based on eavesdropping on Megan Fox's comic book purchasing habits and a definite sign of things to come. She'd wear that green, leafy, evil yet seductive look exceedingly well.