Why Megan Fox Will Never Appear In A Racy Sex Scene
Sorry, guys.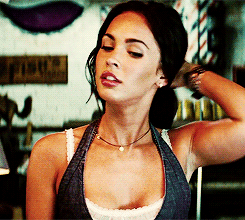 If watching Megan Fox in a steamy cinematic sex scene was ever on your bucket list, we've got some seriously bad news. 
In a new interview, the New Girl star, who recently announced her third pregnancy, vows to never appear in an explicit love scene because she wouldn't want her sons to see it.
"There are just certain things boys should never see their mothers do," she told The Sun. 
"I was offered a project that's coming out on HBO that centers around the life of a prostitute. It has very graphic sex scenes — things you would see in a pornographic film… I don't think my boys could handle that."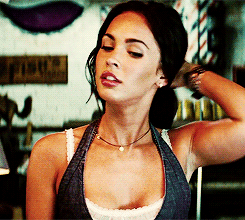 Fox's decision to shield her children's eyes during the racier scenes of Jonah Hex, Transformers, or Jennifer's Body  likely won't prevent them from witnessing guys ogling their mother in other forms, courtesy of her undeniable sex appeal. 
And while we doubt the Tennessee native will ever stop being praised for her beauty, her status as a sex symbol will forever live on – even if she keeps her future movie script selections at a solid PG-13 level.