Michael Phelps Has Won More Gold Medals Than Nearly 100 Entire Countries
The greatest Olympic athlete off all time has already brought home more gold than most nations ever do.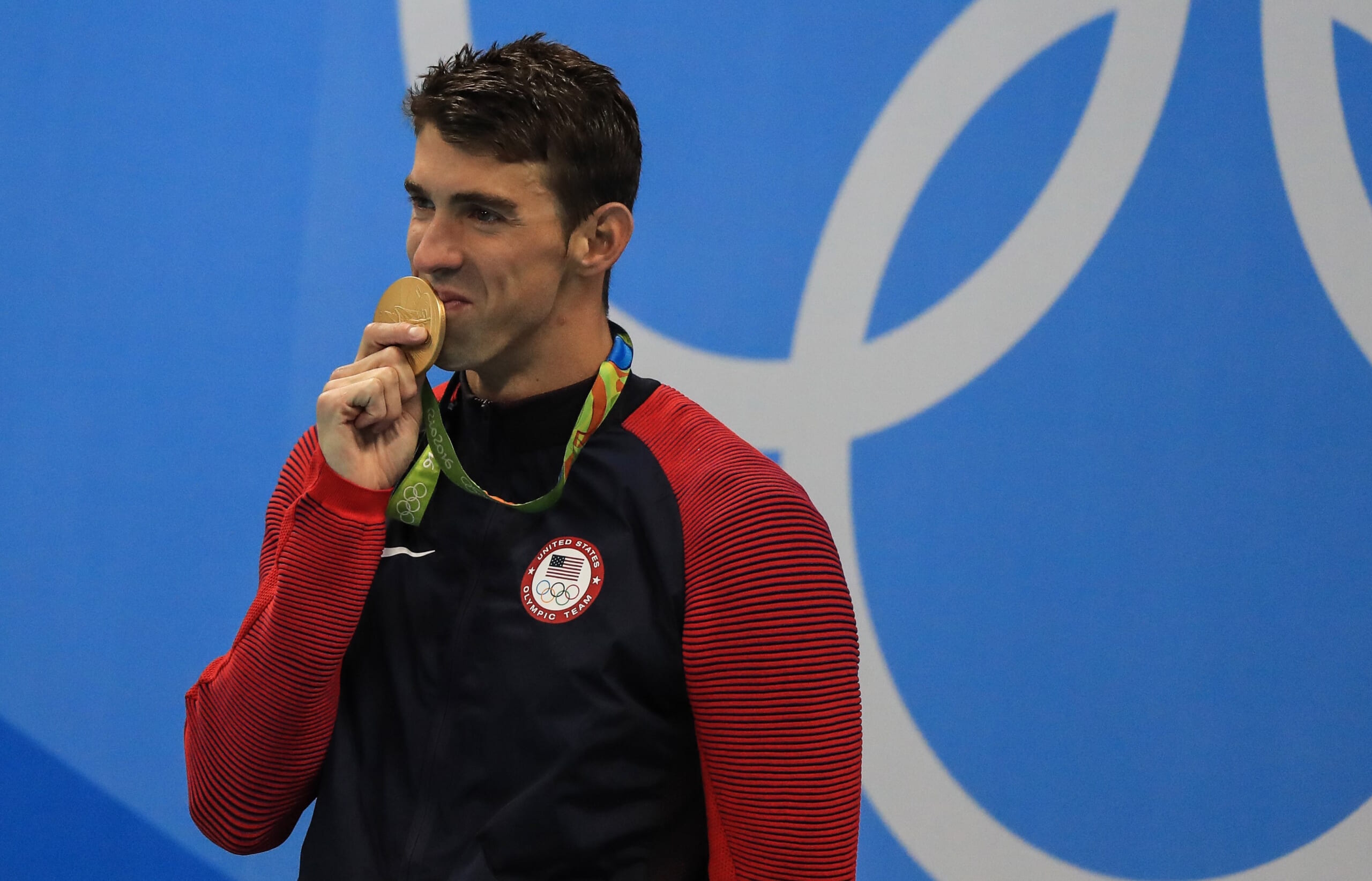 As of this typing, Michael Phelps has 26 Olympic gold medals, 22 of which are gold. By the time he's done swimming in Rio both of those numbers will likely go up. The greatest Olympian of all time still has two races left. 
Let's be modest and say he only wins gold in one of them and one of those lesser medals in the other. That would give him 28 total medals and 23 golds. 
Now for the fun part—comparing those stats with those of ENTIRE NATIONS. 
If Phelps finishes his Olympic swimming career with 28 medals, that would give him more total medals than 95 countries. Restrict it to just Summer Olympic medals and Phelps has more than 97 nations. 
While most of these nations are small (Bermuda, Fiji) or besieged with problems (Afghanistan, Sudan), they're not all minnows. If he gets to 28, Phelps will have more medals than India, Portugal and Indonesia, among others.
Now let's talk golds. We're being modest and adding one gold to the 22 Phelps has already won, giving him 23. In reality, he'll probably end Rio with 24, but whatever. So, with 23 golds, Phelps would have more than 110 different nations, including Brazil, South Africa and Argentina. Those are big countries that have won a lot of medals!
Crazy thing is, Phelps is going to retire after Rio and even though he'd be 35 at the Tokyo Olympics in 2020, there's no doubt that he could add to his medal total if he decided to come back. Who knows. Maybe he will.