Michelle Jenneke Is Done at The Olympics, But We Haven't Seen the Last of Her
The Aussie track star didn't perform well in Rio.
For Australian hurdler Michelle Jenneke, the difference between an Olympics that ended after one race and another shot at the track was four tenths of a second. "That was one of the worst races of my life," she said this morning after finishing sixth in one of the preliminary races in the 110 meter hurdles. 
While Jenneke is clearly disappointed in the result, you shouldn't feel too bad for her. Unlike any other athlete who will spend less than 14 seconds competing in Rio, she's going to be just fine.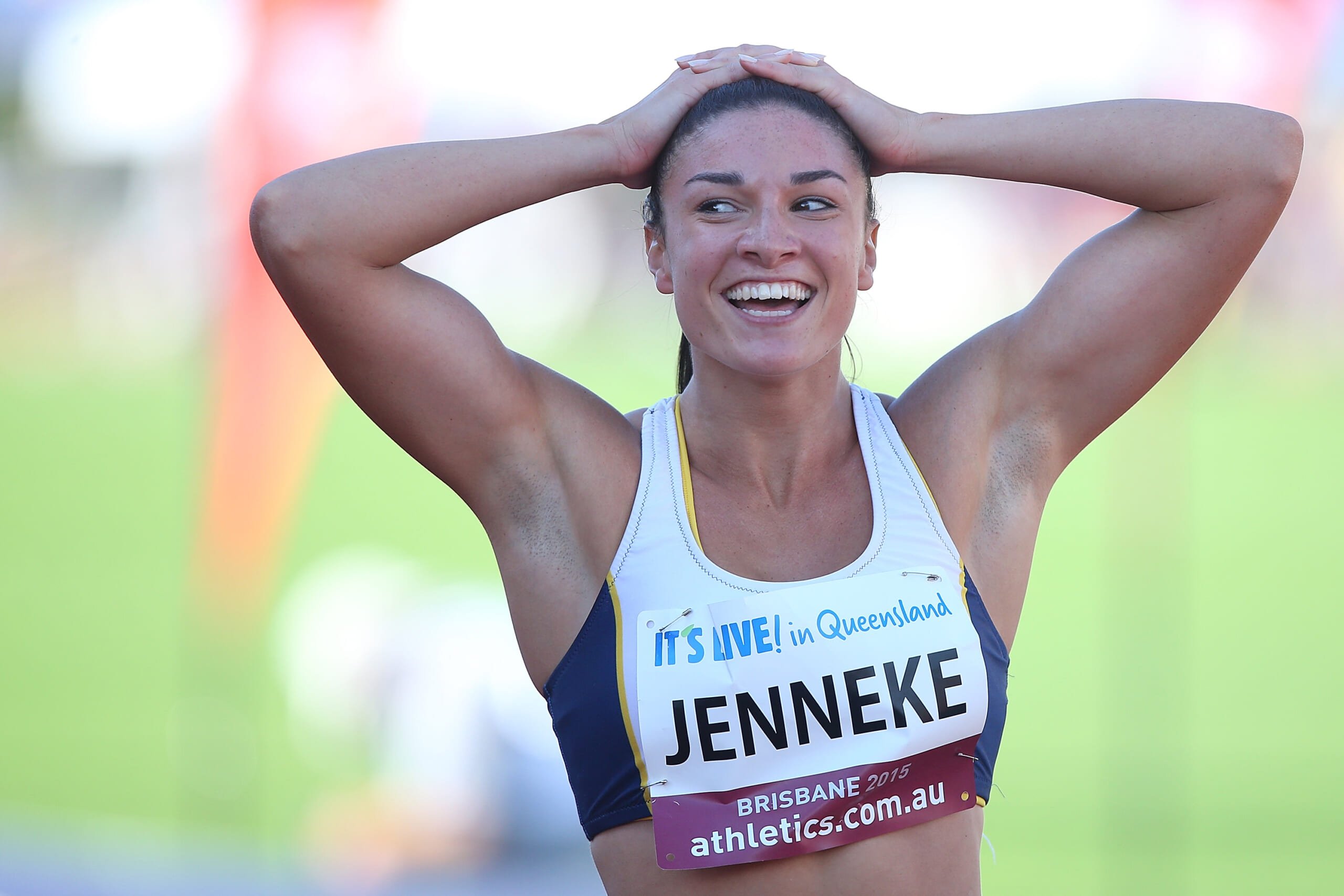 In the past four years, from the moment she arrived on the scene with a hair-flipping warm-up routine, Jenneke has been working her way toward global stardom despite athletic abilities that don't really call for such a thing. She's good at hurdling. Good enough to make the Olympics. But the reason she's the most well-known hurdler by those who pay no attention to the sport, has nothing to do with her running and everything do with this dance.
https://www.youtube.com/watch?v=tMgmYutL9W0
Jenneke's already been compared to Anna Kournikova, the erstwhile tennis star who was a good athlete with a superstar profile thanks largely to her looks. 
For her part, Jenneke has already locked down an endorsement deal with one of the biggest brands in the world. She's a part of Team Coke and landed on billboard in Rio before she even showed up to the games. 
She's also signed with Puma. When Jenneke landed that deal last September, the global director of sports marketing for Puma said the athlete had "great athletic potential with an effervescent personality, making her a great fit for Puma."
"Effervescent personality" is code for "easy on the eyes."
These are not the kind of endorsements deals you expect a runner to sign if she doesn't even make the semi-finals in her one Olympic event. But Jenneke is proving she's not a typical runner. For that reason, you can expect to see a lot more of her, even if you never see her on a track again.