Microsoft's 'Flight Simulator' Is Back, And It Looks Amazing
Ready for takeoff.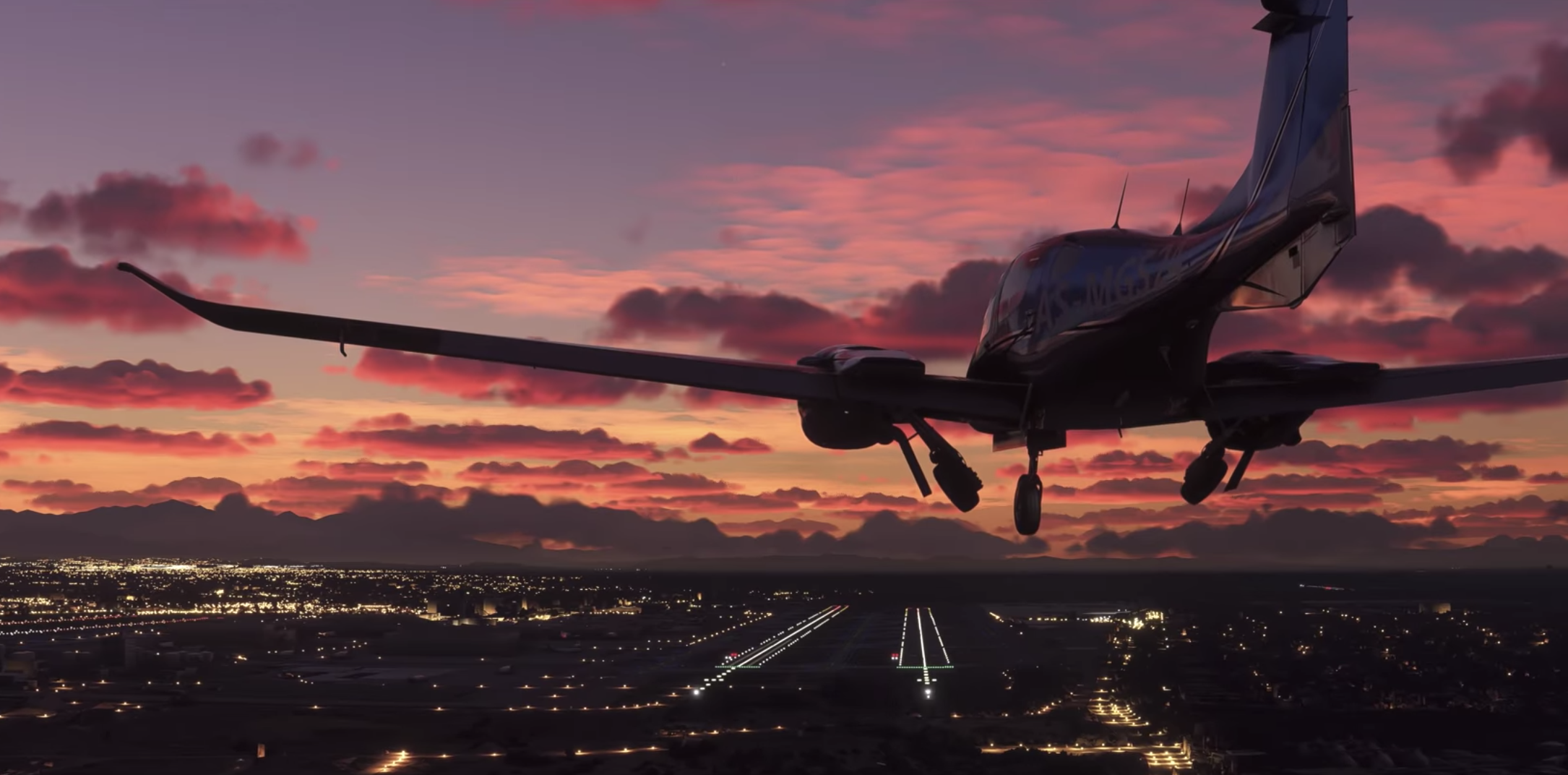 Microsoft Flight Simulator screengrab
There was a time when Microsoft's Flight Simulator was perhaps one of the most popular PC games around.  
Then the software giant began slowing distros of the game around 2001, with the most recent release coming out in 2014. If you were addicted as so many seemed to be you might be happy to know that as the trailer above indicates, it's coming back next year, and the new imagery will be more mind-blowing than ever. 
Microsoft unveiled the trailer at its 2019 Electronic Entertainment Expo (E3). Here's what they had to say about it: 
…Microsoft Flight Simulator is the next generation of one of the most beloved simulation franchises. From light planes to wide-body jets, fly highly detailed and stunning aircraft in an incredibly realistic world. Create your flight plan and fly anywhere on the planet. Enjoy flying day or night and face realistic, challenging weather conditions.
And seriously, the 4K imagery is stunning.
According to PC Gamer, Microsoft wants to—in part—demonstrate its commitment to PC gaming:
It was revealed after Microsoft's Game Pass for PC announcement, and [MS head of gaming Phil] Spencer says Microsoft wanted to use the opportunity to put its PC games in the spotlight. 

"I didn't know if the PC community was going to be watching or not, but we went Flight Sim, we went Age, we went Wasteland," he says. "We want to make sure we're building games and supporting games that the PC community… we want to respect what they love."
Phil Spencer also reportedly said the company an astonishing 2 petabytes of geographical data to build the in-game world, and what a world it is, at least in the trailer. This could be as close as we've ever come to feeling like Flight Simulator isn't actually a simulation.
It will be available for purchase sometime in 2020.