Yeah, Baby! Mike Myers 'Would Love to Do' Another 'Austin Powers' Movie
Are you ready for another shagadelic sequel?
(Getty Images)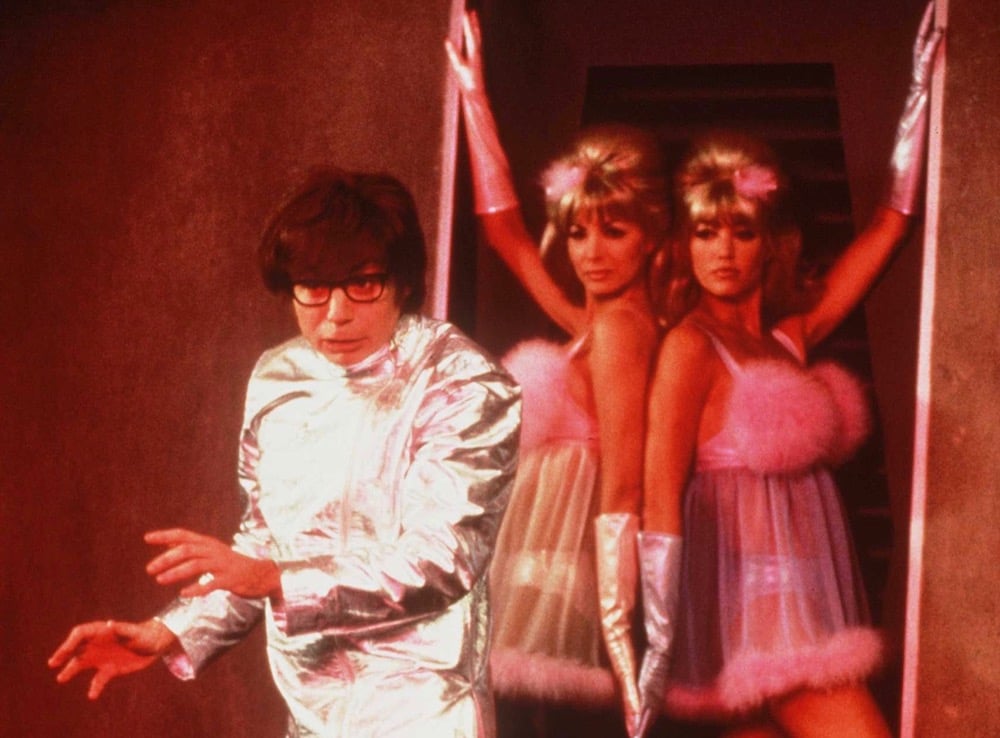 For the twentieth anniversary of Austin Powers: International Man of Mystery, Mike Myers spoke with The Hollywood Reporter about the inception of the classic British spy movie send-up…. and the chance at a fourth installment of the beloved franchise.
The last time we saw Austin Powers on screen was 15 years ago in Austin Powers: The Spy Who Shagged Me, and it may be ripe to revive it. Director Jay Roach said last year he'd like to do a fourth Austin Powers, and Myers said he's interested, too.
Myers also said the character it was a groovy, shag-filled tribute to his late English father.
"After my dad died in 1991, I was taking stock of his influence on me as a person and his influence on me with comedy in general," Myers said. 
"So Austin Powers was a tribute to my father, who [introduced me to] James Bond, Peter Sellers, The Beatles, The Goodies, Peter Cook and Dudley Moore."
Seeing that Austin Powers is so personal, he says he'd love to do another… if the circumstances were right.
"I would love to do another, but you just have to see," Myers said.
"I was devastated by my father's death. But to have that turn into something that makes people happy is unbelievably satisfying. It's that kind of stuff you never get used to or get tired of."
https://www.youtube.com/watch?v=hgfbafx137A
We definitely wouldn't tire of more Austin Powers flicks, or more Vanessa Kensington. But Mike Myers is 53 now so he better get the ball rolling.